Attack on Titan is one of 2013's most popular anime shows. As implied by the show's name, Titans are a key component. There are a number of them, each with a distinct skill set and level of strength.
Read Also: Pokemon Scarlet and Violet: How to Unlock 6-Star Raids
Here is the most powerful Titans List
10- Cart Titan
Pieck Finger was in charge of driving the Cart Titan. This Titan is a four-legged creature that helps out in this show. The user of the Cart Titan has a lot of stamina because they can change from human form to Titan form over and over again without showing signs of getting tired. On the back of the Cart Titan are several turrets.
9- Female Titan
One of the most powerful is Female Titan. This Titan can harden certain parts of its body, which helps it protect its neck from attacks. It can also help you attack by making your knuckles or legs stronger.
When she is in danger, this Titan can also use her scream to call on smaller Titans to help her. With all of these skills and abilities, the shifter is one of the strongest Titans in the series.
8- Beast Titan
Tom Ksaver and Zeke Yeager both used this Titan. The best thing about this Titan is how well it can throw. It can crush boulders and throw them like a baseball pitch, doing a lot of damage to anyone who stands in its way.
Best Pokemon: List Of 10 Strongest and Most Powerful Pokemons of All Time
Because Zeke Yeager has royal blood, this Titan can make people turn into Titans. It can also harden its skin, which makes it one of the strongest Titans in the show.
7- Jaw Titan
Ymir and Falco Grice are both able to use the Jaw Titan. This Titan is likely one of the smallest, but it is also one of the fastest. This Titan is very agile, and it can cut through anything with its hardened teeth. It is one of the most powerful Titans on this list because it is both quick and strong.
6- Armored Titan
In the first episode of Attack on Titan, Reiner Braun was the first person to use this Titan. This Titan is one of the hardest to kill in the show because he is good at defense. Its armor is almost impossible to break through, which can make it harder to hurt the Titan. Its tough skin makes it great for hand-to-hand combat, and each hit does a lot of damage, making it one of the most powerful Titans in the show.
5- Colossal Titan
In the first episode of the show, this huge Titan was shown and blew a hole in Wall Maria. Bertolt Hoover and Armin Arlert are the ones who use this Titan. This is one of the biggest Titans, and its body gives off heat like a furnace. This makes it hard for a scout to get close enough to cut it where it's weak, which is why it's one of the most powerful Titans by a wide margin.
4- Attack Titan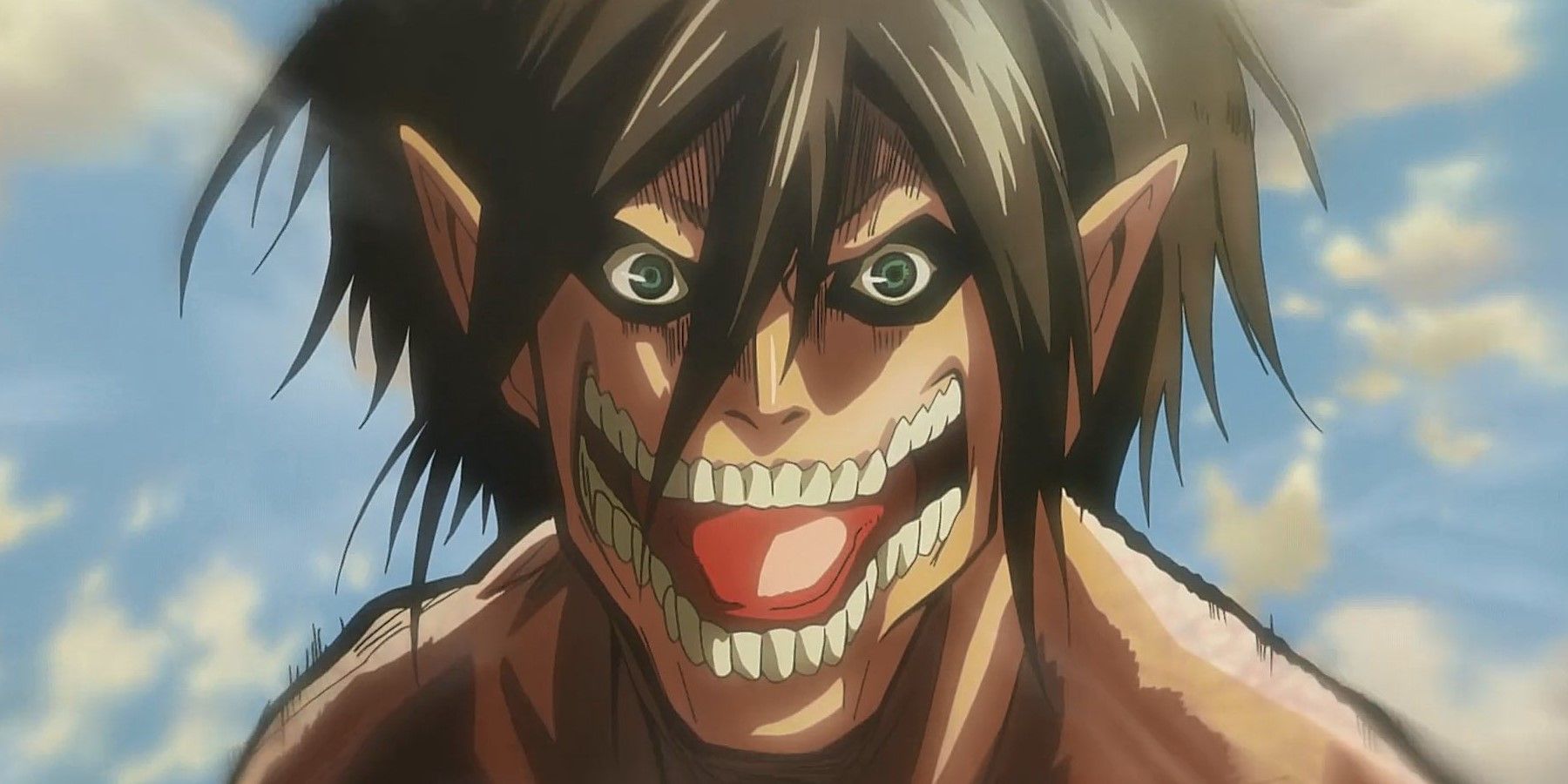 This is without a doubt one of the strongest Titans. Eren Yeager, Eren Kruger, and Grisha Yeager all used this beast. This Titan is quick and strong, and its current owner can see the memories of people who have used it before. It has shown over and over again how good it is at fighting, which makes it one of the most powerful Titans in the show.
3- War Hammer Titan
Fans all over the world were excited about this Titan, and they were right to be. This is a unique feature that lets the user control the Titan from a distance while it is in a crystal case. It can make weapons by hardening its own flesh, which gives it a lot of options in battle. The War Hammer Titan is one of the most powerful because of this.
2- Wall Titans
No one is known to use Wall Titans. These are a little smaller than the Colossal Titans, and they make up the three walls. They protect Paradis Island and scare away people who might try to hurt it. These Titans might not be as impressive on their own, but when they work together, they can be very dangerous.
1- Founding Titan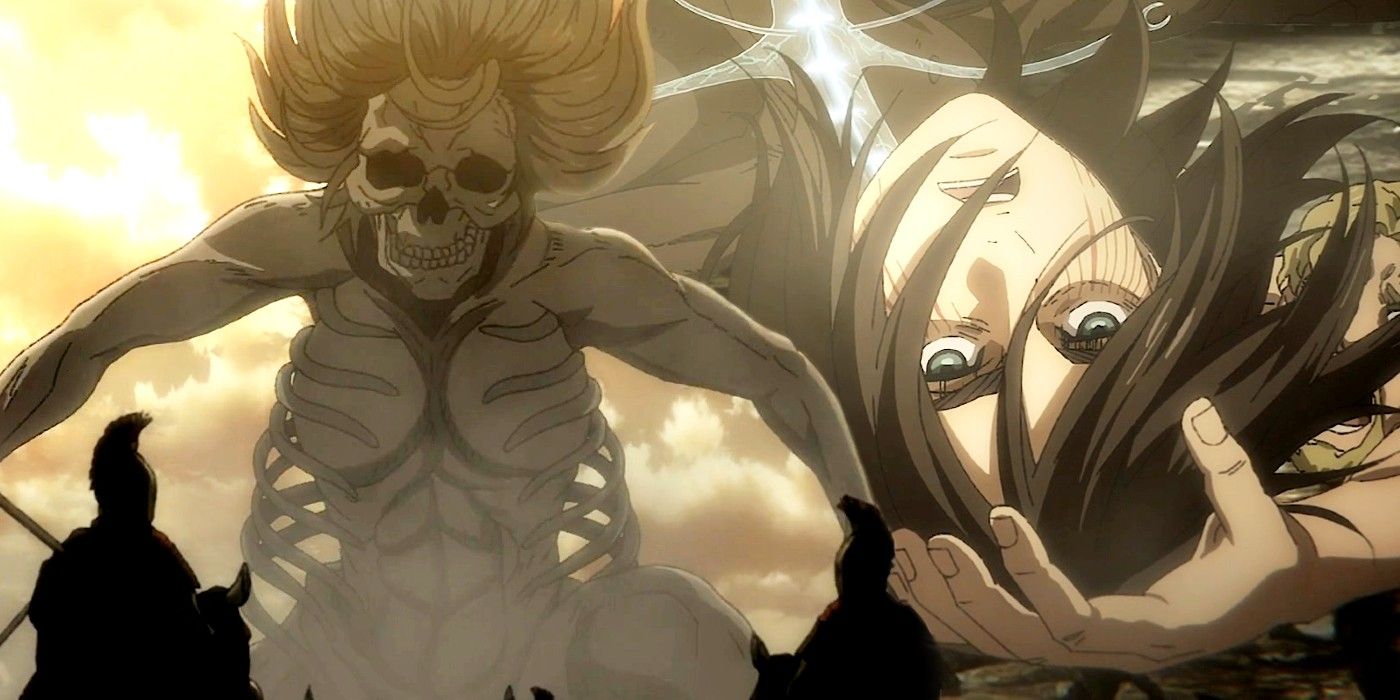 This Titan was used by Karl Fritz, Ymir Fritz, Frieda Reiss, Uri Reiss, Grisha Yeager, and Eren Jaeger. This titan is the most powerful of the group. If the shifter has royal blood, they have the ability to transform any Eldian into a Titan, control the thoughts of every Titan and its succeeding shifters, and modify the memories of Eldians. These capabilities make it the strongest Titan in the series.
Most Powerful and Strongest Characters Anime Universe