The 20-year-old University of Wisconsin student spoke with PEOPLE as she prepares to promote "all forms of clean energy" during her reign as Miss America 2023. Miss Wisconsin Grace Stanke was crowned Miss America 2023 on Thursday, and she was overjoyed to "nerd out" with PEOPLE about her mission for the coming year.
"I nerd out on nuclear things," she said in an interview Friday, as she prepares to promote "all forms of clean energy" during her reign.
"I would've never heard of — or imagined — a Miss America being a nuclear engineer," she said after winning the title at Mohegan Sun Arena in Uncasville, Conn., succeeding Emma Broyles, the first Korean American and Miss Alaska to win the title.
The cool parts of this job are the facilities I see – even the UWNR that I've operated before and still have labs to take with!!! pic.twitter.com/YCoNqV8gkJ

— Grace Stanke (@Grace_Stanke) October 17, 2022
Stanke, now 20, said that after joining the Miss America Organization at the age of 13, she gained skills and confidence that allowed her to overcome fears that had previously left her "struggling to perform" when playing violin at local music contests as a child.
Read more: Will Miss America 2023 Stream on Peacock?
She impressed the judges with a classical violin performance during the talent portion of the competition on Thursday — and later told PEOPLE that playing the instrument not only makes her more well-rounded on stage but it's also helped her as a nuclear engineer. "My violin has allowed me to come up with creative solutions to some really unusual engineering problems," the University of Wisconsin student explained.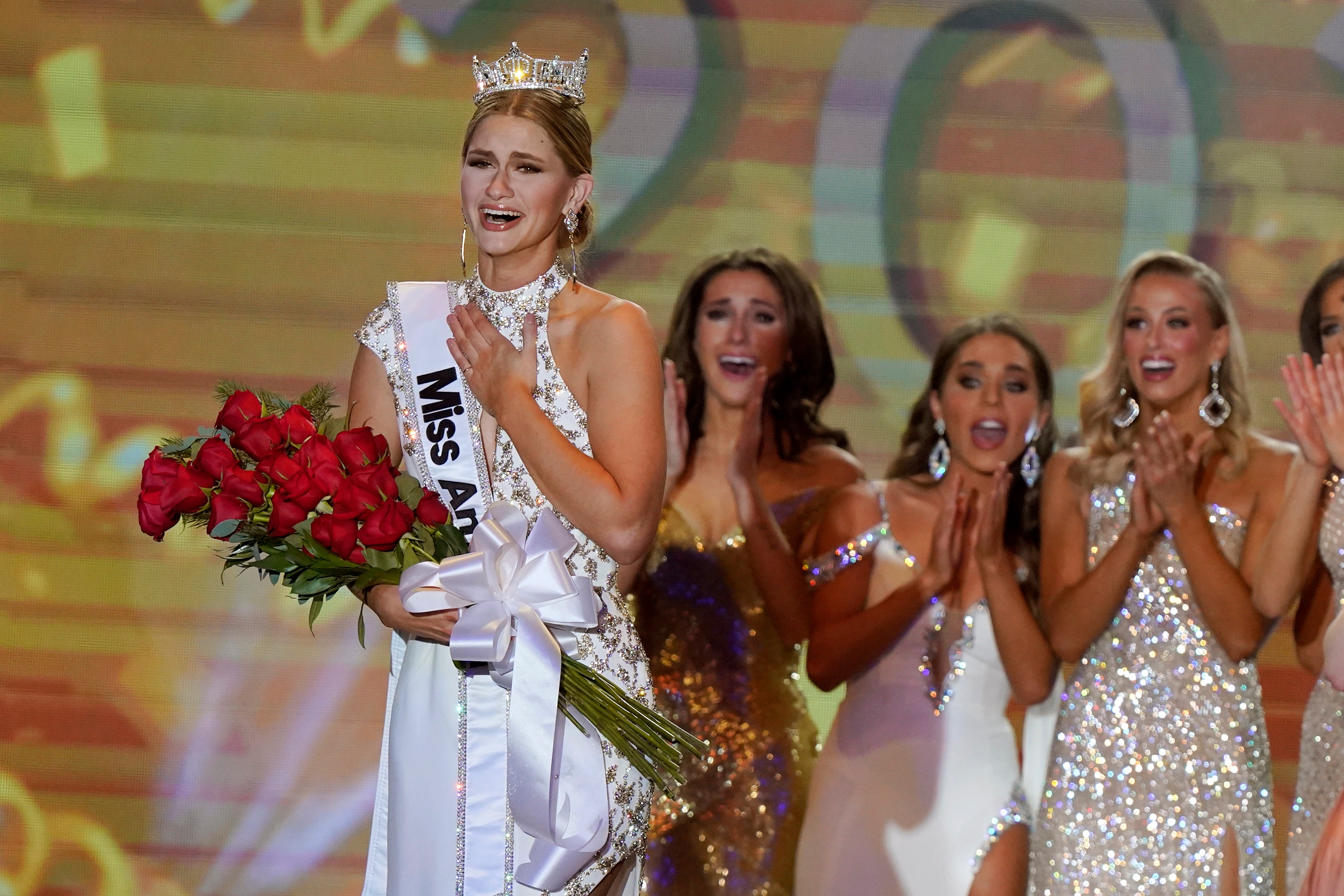 Stanke intends to use her platform as Miss America to promote her passion for zero-carbon energy. "I'm a huge fan," she told PEOPLE. "This industry has so much to offer, and I know zero-carbon energy has so much to offer the world."
Nuclear energy is "safe and effective," Stanke continued, calling it "one of the safest forms of power" available. She's especially excited about the future of nuclear fusion following the recent breakthrough in California, which was announced on December 13, the same day she interviewed with the Miss America judges.
Miss America 2023: Miss Wisconsin, Grace Stanke, is crowned winner https://t.co/rpua6Nynyh

— Fox News (@FoxNews) December 17, 2022
The news provided her with an "exciting" opportunity to discuss her passion and demonstrate her knowledge of the subject. "It goes to show that this organization is promoting women from so many different backgrounds and doing so many different things," she said of the well-timed moment.
Must read: Where Did Miss Cleo Go? Examining the Fascinating Story of the Psychic Reader
However, Stanke believes that women should not be classified into a single category. "I firmly believe that every single woman has the ability to have multiple identities and multiple personality traits," she said.
Indiana wins prelim talent at Miss America: @MissAmericaIN Elizabeth Hallal earns top spot at opening night of Miss America 2023.
Singing "Defying Gravity" from 'Wicked', @MissIndiana_Org moves one step closer to Thursday night's @MissAmericaOrg Finals pic.twitter.com/9CYVkd0S4V

— Brad Brown (@BradBrownTV) December 13, 2022
Stanke is a competitive water skier on her school's Division 1 team, in addition to her Miss America title, nuclear engineering background, and violin abilities.
She told PEOPLE that now that she's received approximately $70,000 in scholarships during her six years with Miss America, "a grad school is an option." Stanke hopes that more young women see the Miss America Organization as a way to make their dreams come true.
Congratulations to @uwmadengr student Grace Stanke, Miss America 2023! Grace will share her expertise as a nuclear engineer to promote #cleanenergy. Way to go, Grace! @uwmadison pic.twitter.com/ZSm7BfjL9Z

— UW Ind & Sys Eng (@uwisye) December 16, 2022
"Every year, they give $5 million in scholarships to women across the country," she told PEOPLE. "That is the organization's strength."
Competing, she added, is "one of the best decisions I've ever made."
Final Words
For more information, Visit our website to find out about a wide range of reality shows that are coming up or that are already on. Through our website, you can find out about a lot of other TV shows and online series.
If you share this article, it will motivate us to create more engaging content for you. And if you have any questions or comments, let us know in the comments, secession. Then please share your thoughts in the comments section below. We enjoy reading your feedback and will provide you with a complete response.
Frequently Asked Questions
Who is Hosting Miss America 2023?
For the second year in a row, the pageant was streamed rather than aired on mainstream television.
How Much Do Miss America Contestants Get Paid?
The winner, as determined by a panel of judges, receives the title Miss America and a scholarship worth at least $50,000. As the titleholder, she then embarks on a yearlong national tour advocating for a particular social issue.
How Much Does It Cost to Enter Miss America?
Once you have paid the $35 registration fee, your information will be sent to the Executive Director of your state's program. The Executive Director will then supply you with the links and resources necessary to compete in your state.