Nick Cannon has been with various women, including Christina Milian and Breana Tiesi, and has eight children from those relationships.
Nick Cannon is well-known for a variety of reasons. He is a stand-up comedian, actor, rapper, television host, and social media/TV celebrity. Cannon is presently the presenter of The Masked Singer on Fox and his own show, The Nick Cannon Show.
In addition to his professional achievements, Nick is well-known for his controversial romances. Cannon has dated a number of notable figures over his life. He has had relationships with singers, models, DJs, and other television celebrities. He has had children with many of these ladies.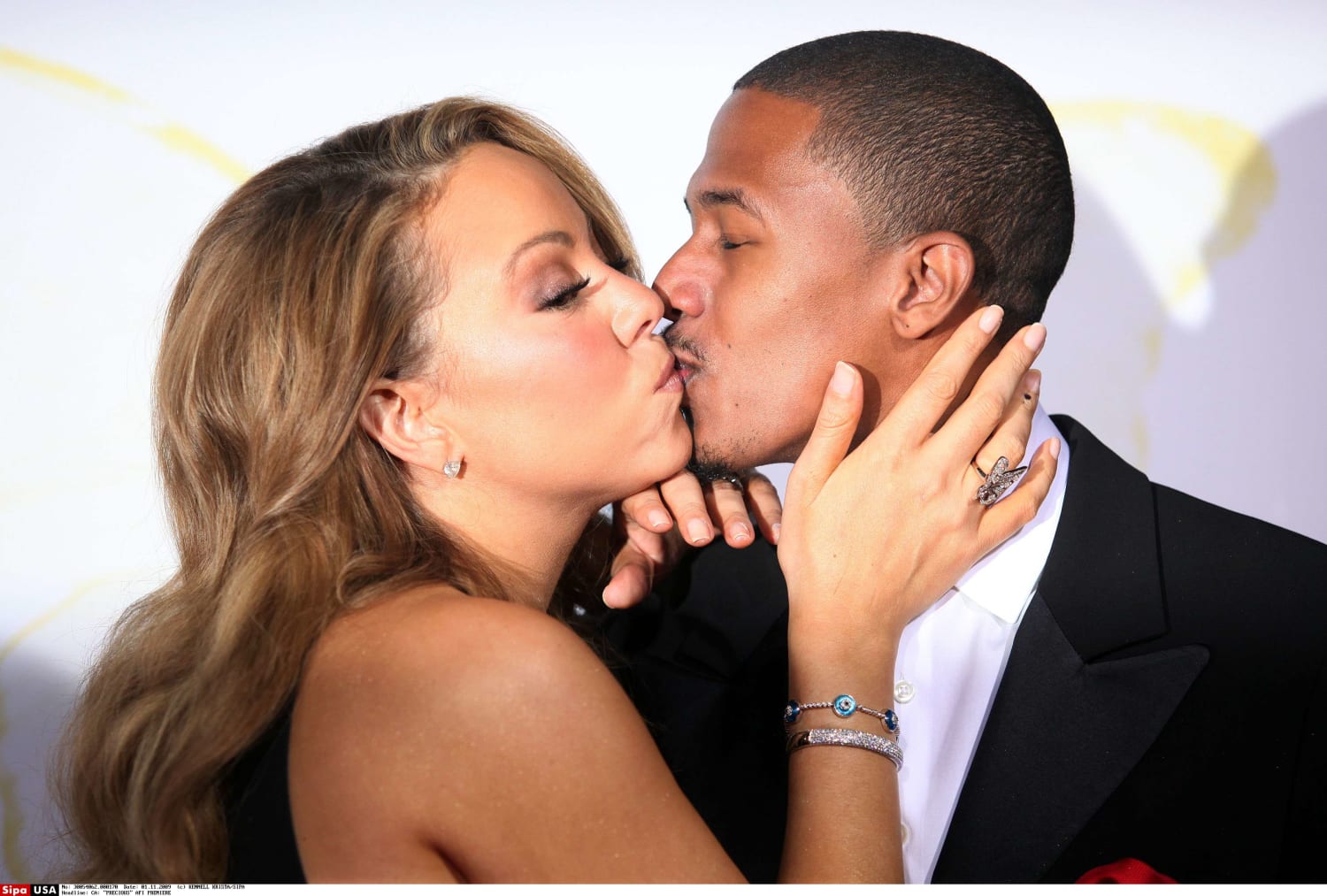 Nick Cannon, a proven lady's man, has seen some of his partners at the same time, resulting in overlapping pregnancies. He's become a parent seven times now, with an eighth on the way. While he was thought to have dated Nicole Scherzinger in the 1990s, Cannon's first acknowledged celebrity romance occurred in the early 2000s. From Christina Milian to current baby mother Breana Tiesi, this is Nick Cannon's whole dating history.
---
1-Nick Cannon's First Celebrity Relationship Was With Christina Milian
View this post on Instagram
While Nicole Scherzinger was linked to Nick Cannon in the late 1990s, his first verified celebrity romance was with Christina Milian, an actress, and singer/songwriter. The pair began dating in 2003 and dated for two years before divorcing, most likely owing to texts Christina discovered in Cannon's communications that pointed to him cheating on her while they were together.
---
2-Kim Kardashian Had A Fling With Nick Cannon In 2006
View this post on Instagram
Kim Kardashian had a relationship with Cannon in 2006 before she became a household figure owing to her empire on Keeping Up With the Kardashians. They didn't date for long, but they ended on good terms. Nick even stated that Kim was a terrific girl and a wonderful person.
---
3-For Five Months, Selita Ebanks and Nick Cannon were engaged
View this post on Instagram
Selita Ebanks is an actress and model who has previously worked for Victoria's Secret and has appeared in magazines such as Sports Illustrated and Vogue. Selita and Nick dated, which led to their engagement in 2007. They didn't have enough time to prepare for their wedding since they ended their relationship just five months after Cannon proposed.
---
4-Mariah Carey Married Nick Cannon Before She Had Twins
View this post on Instagram
As of today, Mariah Carey is the only lady with whom Nick Cannon has formally married. The couple married in 2008 and brought twins (Moroccan and Monroe) into the world a few years later. Mariah and Nick had a difficult relationship that resulted in a split in 2014, a brief reunion, and eventually a divorce in 2016.
---
5-Brittany Bell And Nick Cannon Had Two Kids Together
View this post on Instagram
Brittany Bell is a model and actress who was named "Miss Guam" in 2014. She and Nick Cannon have been on and off for several years, most likely beginning in 2014 and ending in the last year or two. Golden, their boy, was born in 2017, and Powerful Queen, their daughter, was born in 2020.
---
6-Jessica White Drummed Up Drama With Nick Cannon Shortly After Their Split
View this post on Instagram
Jessica White, a fashion model, and actress expressed her interest in Cannon in 2015. They had been dating for almost five years before calling it quits. After their breakup, White initially posted only best wishes for Nick. She did, however, reveal last year that he lied to her about Brittany Bell's pregnancy while they were still dating.
---
7-Nick Cannon And Abby De La Rosa Had Twins Last Year
View this post on Instagram
Abby De La Rosa is a business owner, broadcaster, and worldwide DJ. She and Nick Cannon welcomed twins Zion Mixolydian and Zillion Heir into the world in June of last year. They were never revealed to be in a relationship, and De La Rosa only revealed she was pregnant two months before the twins were delivered.
---
8-Alyssa Scott and Nick Cannon just suffered the loss of their son
View this post on Instagram
Alyssa Scott is another Nick Cannon relationship with no clear beginning or end date. Scott is well-known for her modeling, but she has also dabbled with music. He had a boy with his baby mother Alyssa about the same time he had twins with Abby De La Rosa. Zen was named after the kid, who died in December due to a brain tumor.
---
9-Bre Tiesi Is Nick Cannon's Current Partner(Baby Mama)
View this post on Instagram
Nick Cannon's current girlfriend and baby mom are Bre Tiesi. She is a model and a real estate agent who is expecting her first kid (Nick's seventh). In Malibu, California, the couple planned a large gender reveal party for friends and family. They revealed that they are expecting a son, but nothing more is known about their connection.
---