After years of silence, we now know that Bee and PuppyCat season 2 is on its way!
Fans of Bee and PuppyCat season 2 have been waiting for news about the show for a long time, and thanks to a new page on Netflix, we've finally gotten some.
Natasha Allegri (Adventure Time, Over the Garden Wall) created and wrote Bee and PuppyCat, which follows reluctant hero Bee (voiced by Allyn Rachel) as she becomes entangled in the adventures of her mysterious puppy (and/or cat).
After two animated shorts and an incredibly successful Kickstarter campaign, Frederator Studios produced the first full season for the YouTube channel, Cartoon Hangover and fans have been asking for more ever since the first season aired between 2013 and 2016.
Season 2 of Bee and PuppyCat has been in the works for quite some time. According to the Netflix trailer (which you can watch later in this article), the first season of this new series will essentially be a revamp of the original shorts and first season to bring it in line with season 2, which is titled "Lazy in Space."
Bee and PuppyCat season 2 Release Date
Although it was announced years ago that there would be a second season of Bee and PuppyCat, there was very little news about the series for a very long time. All of that changed on August 9, when a new page for Bee and PuppyCat appeared on Netflix. A completely new teaser for the series was featured, as well as the announcement that the release date will be September 6th, 2022 according to What to Watch.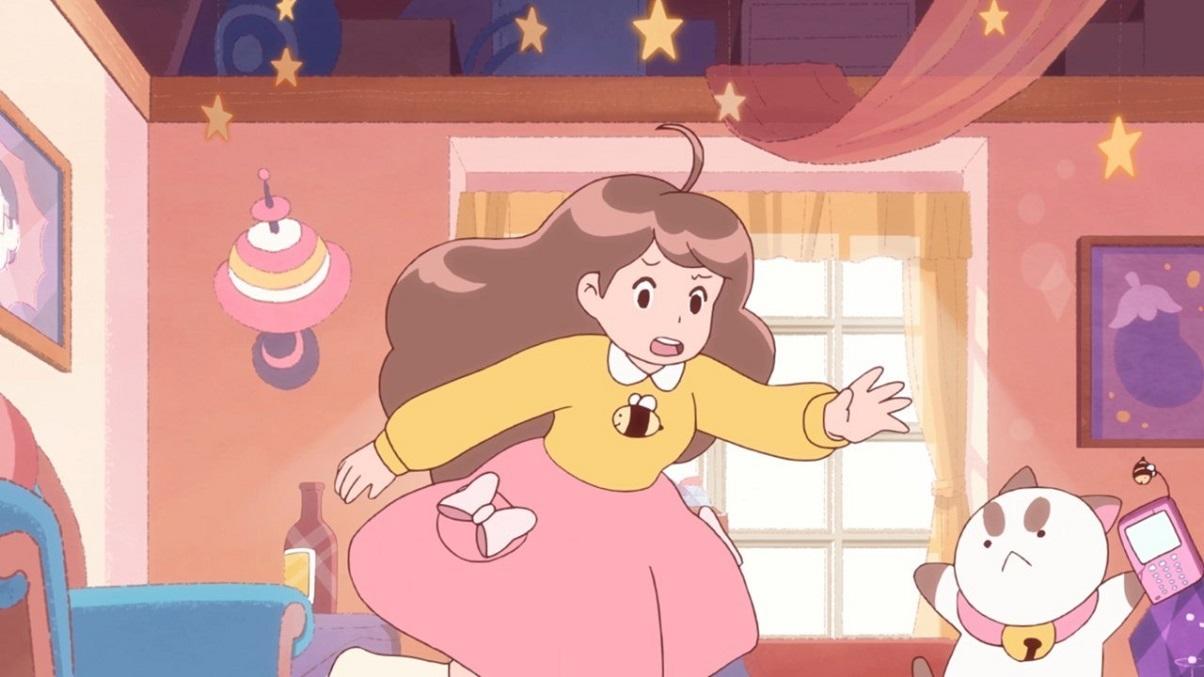 After one viewer spotted the new trailer, the page was shared on the Bee and PuppyCat Reddit page, and it definitely got a lot of people very excited!
Bee and PuppyCat season 2 Trailer
The teaser does not appear to have been released outside of Netflix, but fans were quick to share it on social media. Because this trailer is titled "Part 1" on the Netflix app, we believe the second part (whenever it arrives) will be the long-awaited second season, "Lazy in Space."
BEE AND PUPPYCAT TRAILER pic.twitter.com/6Hji50WNjY

— Bee and Puppycat pics (@bapuppycatpics) August 9, 2022
What is the plot of Bee and PuppyCat Season 2? 
There isn't much information available about the series, but based on the trailer, we can expect to see Bee and PuppyCat getting up to mischief while working for an intergalactic temp space agency in a fantastical realm known as Fishbowl Space.
According to the show's official website, Bee and PuppyCat: Lazy in Space will expand the lead characters' world even further, with potentially disastrous consequences.
Season 2 is described as follows: "In Bee and PuppyCat: Lazy in Space, the beloved lead characters' world expands (and possibly becomes dangerous) as they deal with problems big, small, and completely bizarre, all while trying to pay their rent on time. Bee and PuppyCat: Lazy in Space will have longer, half-hour episodes, as well as an extended season, in addition to a new storyline ".
If you want to see what to expect from the new Netflix show, you can watch the original first season of Bee and PuppyCat on the Cartoon Hangover YouTube Channel, where it is free to watch in full.
Bee and PuppyCat Season 2 Cast
Allyn Rachel – Bee
VOCALOID Oliver the PugCat
Deckard Wizard, Police Officer, Cashier: Kent Osborne
Tom Kenny – Ladybug Temporary Agent
Wallace is Frank Gibson
Assign Bot, Double Mouth – Marina Sirtis
Cass Wizard – Cicada by Ashly Burch 
Stephen Root – Farmer
Hannah Hart – Food Temp-Bot
Alexander James Rodriguez – Cardamon
Terri Hawkes – Toast
Arin Hanson – Omelette
FAQ
Will Bee and Puppycat have a season 2?
Studios released a comic book adaption between 2014 and 2016. In October 2020, it was revealed that Netflix had acquired the show's second season. The new season will release on September 6, 2022 and will also be paired with reanimated episodes from the first season.
Is Bee and Puppycat kid friendly?
Parents should be aware that Bee and Puppycat is a clever animated cartoon aimed specifically for teenage girls. Despite the fact that Bee does not strike you as a particularly admirable role model, especially considering her persistent unemployment, she is the type of person you would want as a friend.