Fans of reality television, Netflix has just announced that a new season of Bling Empire will be released in October. This caught us off guard because Netflix had not announced that the program had been renewed for a third season. Nonetheless, we're thrilled about the news and want to share all we know about Bling Empire season 3 with you!
Bling Empire covers the lives of a group of rich Asian and Asian American friends who reside in Los Angeles and have extraordinarily luxurious lives. The first season launched on Netflix in January 2021, and a second season was announced two months later. Fans couldn't wait to see what turmoil the cast will get into when the second season premiered in May 2022.
Fans were not disappointed by the introduction of new cast members, a developing romance between an unusual pair, re-emerging tension between two cast members, and re-entry of an ex. Then there was the dramatic season 2 finale of Bling Empire, which left fans wondering what would happen next. Bling Empire season 3 will premiere in October 2022, so fans won't have to wait too long to find out!
Bling Empire Season 3 Release Date and Time
Are you ready to mark your calendar and make some room in your schedule? If that's the case, drum roll, please!
Season 3 of Bling Empire will premiere on Netflix on Wednesday, October 5, 2022.
On Oct. 5, the entire third season will be published at 12:00 a.m. PT/3:00 a.m. ET. If you live in the Central time zone, the release time will be 2:00 a.m. CT on the release day.
You May Like: The Imperfects in Netflix: Release Date, Cast, and Trailer are Here
Queen of the Universe Season 2 Release Date, Cast, Plot, Trailer, and Will There Be a Second Season?
The number of episodes in the third season is unknown, but we anticipate eight episodes, like in prior seasons. We also anticipate that the episode lengths will be in the 30 to 40-minute range.
About Bling Empire Season 3
The drama (and laughter!) picks up right where we left off with LA's fabulous and (mostly) wealthy Bling-ers…with Anna receiving an unexpected visit from someone from the past. Kane books a major fashion campaign and, unexpectedly, begins a completely new career. Christine transports Kevin to Paris Fashion Week and assists him in rekindling an old romance. Is Kim happy or jealous? Meanwhile, nearly everyone is drawn deeper into Christine and Anna's feud—how can they bring peace?
Bling Empire Season 3 Cast: Returning Cast
A new season of Bling Empire means that our favorite returning cast members are back for more drama and to share all of the richness and glamour of their crazy, affluent existence. So, who will be back for the upcoming season? Almost all of the big players are expected to return for round two.
Anna Shay
Kim Lee
Jaime Xie
Christine's husband, prominent cosmetic surgeon Gabriel Chiu, will also return this season in a recurring role. You may have also noted that Cherie Chan is not on the list above. Season 2 will see the return of Cherie and her husband Jessey.
Cherie proposed to Jessey towards the conclusion of Season 1 if you recall. However, there is new turmoil swirling around their relationship this season, and it appears that Cherie chose a recurring part over a regular one as a result.
Guy Tang, the hairdresser and singer/songwriter who is close to Kim and Kane, will also return in a recurring role in season 2. Guy was engaged in the entire penis pump affair at Anna's residence.
Another name that you might notice is former Power Ranger and Kelly's ex-boyfriend, Andrew Gray. Andrew will not return as a series regular in season 2. Will he appear at all this season? You'll have to wait and see what happens.
Bling Empire season 2 has some entertaining surprise guest stars and appearances in addition to the returning cast members and newbies. You won't want to pass this up!
Bling Empire Season 3 First Look and Photos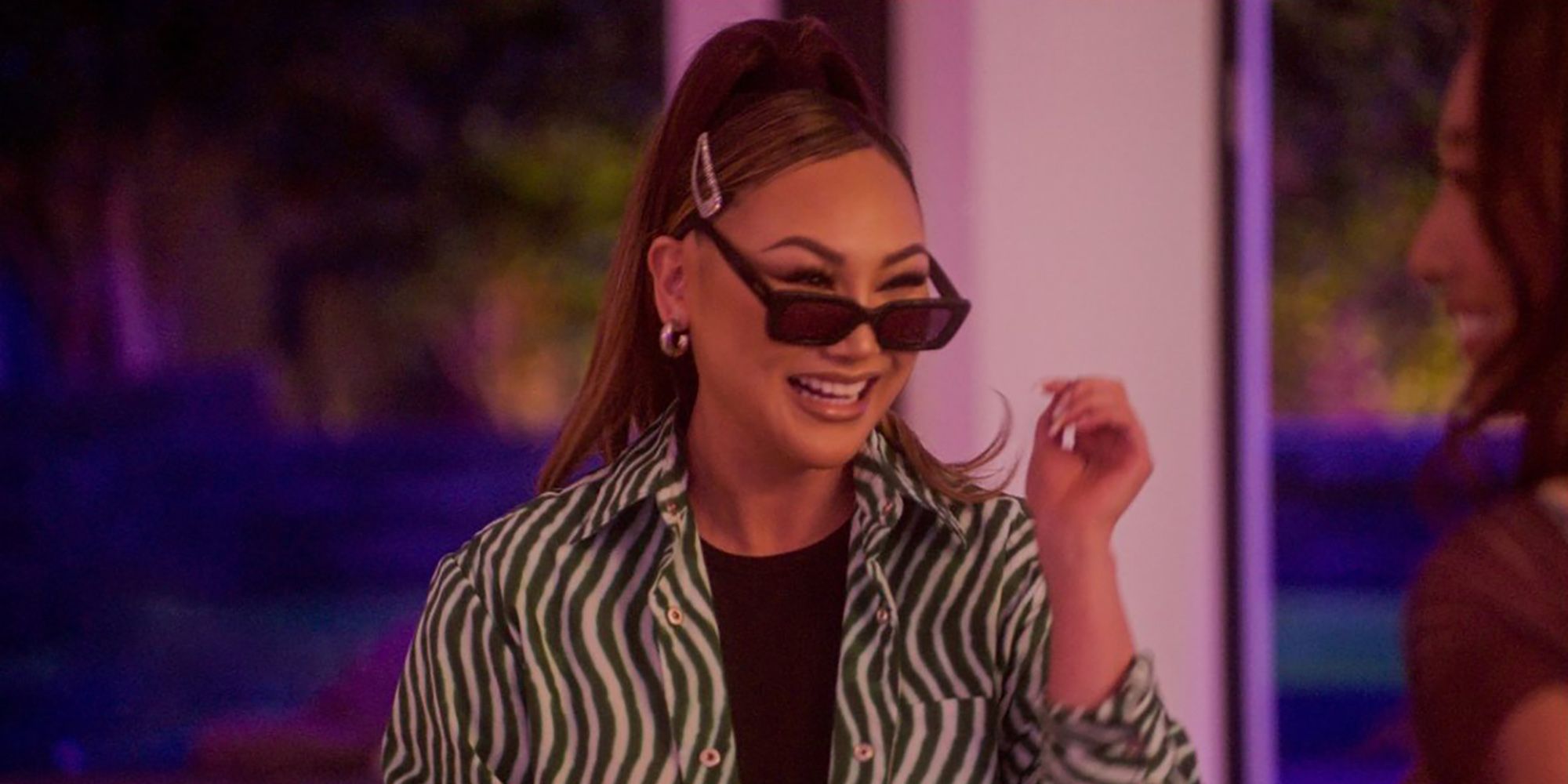 Where to watch bling seasons 2 and 1?
Before watching to bling season 3, I recommended to you watch seasons 2 and 1. Both seasons are available on Netflix.
---
Bling Empire Season 3 Trailer
Yes, trailer out:
Related Article:
---
Bling Empire Season 3 Release Date is October 5, 2022.
What do you expect from this new season of bling season, Comment below: