[WARNING: The following includes MAJOR spoilers for "Night and Day," the third episode of Season 6 of Chesapeake Shores.]
In the most recent episode of Chesapeake Shores, Mick (Treat Williams) receives both good and terrible news: Megan (Barbara Niven) and he eventually discusses their history and present, but he continues to take drugs and lie about it, despite the fact that his cast has been removed and his doctor has refused to write him another prescription.
Mick and those tablets, to start: Luke (Stephen Huszar) once again observes when he takes one at the bar. Mick says he merely needs one aspirin for a headache, but he doesn't have any more on hand. He then takes another before entering Megan's home where they will have supper and converse. How long will it be before their kids notice something is wrong after Megan moved to Los Angeles (and, hopefully, don't blame it on their parents' distant relationship)?
Regarding Megan's position at the Getty, the pair have already made travel arrangements to visit one another frequently. At one point, Mick asserts that "long-distance relationships always work," but it isn't until the episode's conclusion that we start to think theirs could succeed. They finally have the conversation they've been putting off for 20 years, and they need a drink to accomplish it.
While Mick might not want to hear it, she wants him to know who she is in all of her relationships after their divorce. She played the field and had three serious relationships (one was really just a fling), she reveals.
Read More: The Cleaning Lady Season 2 Release Date Out | Check Everything About This Season!
On the other hand, she has to be aware of Martha. Mick says that he was lonely and stressed out when they first met in Baltimore while she was employed as a contractor. He wasn't coping well with being a single father. He regrets not listening to Megan more, but he now understands why she had to be alone herself at the time.
He continues to be perplexed as to why she left after getting over her crisis and for the kids. Yes, she wanted to move them to New York, so he wouldn't share custody. She stops him with his favorite pie just as he is about to leave.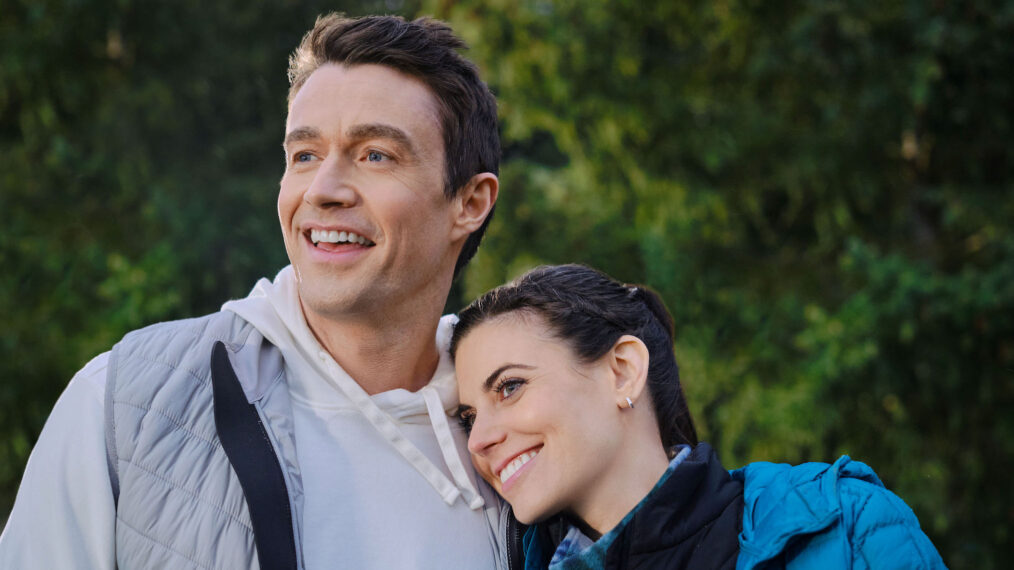 It turns out that pie is the answer to every issue! No, not exactly, but in this instance, it kept Mick there for the evening's most significant disclosures. Mick tells Megan that he couldn't remain with Martha because "she wasn't you." And since "he wasn't you," as she puts it, she couldn't remain with Carter. That is what counts. Over breakfast the next morning, they decide they can make a long-distance relationship work and that conversing is beneficial (as is kissing).
---
Elsewhere for the O'Brien romances that one night:
Evan (Robert Buckley) and Abby (Meghan Ory) —
who spend the entire night participating in a treasure hunt he plans for his company (but it's not their third date), with whom we initially meet bantering as usual. It's entertaining, but more significantly, they become more open to one another (albeit, a bit reluctantly on his part). She was on the verge of canceling her wedding.
He also explains to her how his mother died in a vehicle accident, explaining why he detests nighttime driving and becomes anxious when a tyre blows out. "Because I want you to know," he explained. He says, "I want you to get to know me. It comes as no surprise that their first kiss(es) occurs at the conclusion of the excursion when she adds, "I guess I enjoy knowing you." Who else adores how content they seem to be together? (However, Evan's "I believe we sorta did" victory while not actually winning is a little cheesy.)
Also Check: Nfl Schedule for 2022: Release Date, Information, and More
---
Connor (Andrew Francis) decides that he has had enough of everyone following him around, especially his mother. He makes arrangements to leave when everyone is occupied and return to his apartment. Before offering to be his ride, Margaret (Mariesa Crouse) thinks twice. More of those two working so well together comes next.
Since her goal for her life—which, if he lets her complete, eventually includes the U.S. Supreme Court—depends on passing the bar test, she opens up about her anxieties about it. He tells her he wants to help her make her dream come true as they kiss. But when things become heated, she pauses to see if his doctor has given the all-clear. She believes it's better to stay safe. She says, "I love you and I don't want to be the one to murder you." He responds, "Margaret Keller, I love you too." They decide to stay up all night chatting and being charming as a couple.
---
Bree (Emilie Ullerup) advises that Luke remains on her pull-out sofa rather than sleep at the bar or in his struck when the pipes in his apartment burst. (She becomes agitated when she discovers him without a shirt.) He is prepared to go when she is awakened by him having a nightmare because he believes that after being released from jail for a year, he should have passed them.
She urges him to be gentle with himself and queries whether he has discussed it with anybody. He claims that he is alone. But you're not, she says, correcting him. When daylight arrives, he is still dozing on her lap while she reads and rubs her fingers over his hair.
---
Read More: Stargirl Season 3: Trailer and Release Date Revealed Here
Dress Up Darling Season 2: Release Date is Confirmed?