Hinna, hinna, hinna! Golden Kamuy Season 4 will be released on October 3, 2022, during the Fall 2022 anime season. Every Monday, new episodes will be released. The second preview trailer revealed the premiere date.  Yasuyuki Kase will voice the new character Waichiro Sekiya in the Golden Kamuy Season 4 PV trailer 2.
In the Golden Kamuy Season 4 anime, after being reunited, the "Immortal" Saichi Sugimoto and Asirpa will travel through Karafuto back to Hokkaido in the Golden Kamuy. The Ainu girl got her memories back, and she now has the key that everyone is looking for so desperately.
Anime fans eager for more episodes have been wondering when Golden Kamuy Season 4 will be released for a long time. The Fall 2022 time frame was announced on the magazine cover of Weekly Young Jump Issue 18, 2022.
On March 27, 2022, at Anime Japan 2022, a new trailer for Season 4 of Golden Kamuy was shown for the first time.
Golden Kamuy Season 4 release date
Crunchyroll confirms Golden Kamuy Season 4 will be released on October 3, 2022
While the Golden Kamuy anime series has not been widely popular outside of Japan, it has been a huge success there. In fact, a Golden Kamuy/Spider-Man crossover was used to promote the Spider-Man film in Japan!
The manga series had sold over 10 million copies as of the release of Golden Kamuy Volume 18. The Golden Kamuy manga series had sold 14 million copies by September 2020, and by December 2021, it had increased to 18 million copies in circulation.
Although streaming revenue is now the most important factor in the anime industry's financial success, Golden Kamuy Blu-Ray and DVD sales have been strong. In their first week, the first two seasons each sold around 3,800 copies. The first Blu-ray/DVD volume of the third season was released in Japan on January 29, 2021, and sold 3,402 copies in its first week.
【【TVアニメ『ゴールデンカムイ』第三期】】

第三十六話、
最速放送をご視聴頂いた皆様、
ありがとうございました。

監督から、スタジオにも
色紙を頂きました!

嬉しい!!

本日までお付き合いいただき、
ありがとうございました。

ジェノスタジオ一同#ゴールデンカムイ#ジェノスタジオ pic.twitter.com/LZuhTSjq53

— ジェノスタジオ (@geno_studio) December 21, 2020
The anime has arguably been consistently successful, to the point where the anime production committee has greenlit Golden Kamuy Season 4 for production. There are currently enough chapters in the manga for a fourth season and even a Golden Kamuy Season 5! (see the manga comparison section below for more details).
Director Hitoshi Nanba stated in 2020 that a decision on Golden Kamuy Season 4 production had not yet been made. If the studio schedule had remained consistent, we could have expected Golden Kamuy Season 4 to be released in the fall of 2021.
However, because the production decision involved a studio change, anime fans would have to wait until at least late 2022, as anime productions are planned years in advance.
On the plus side, the weekly manga had the opportunity to get ahead of the anime. Previously, when the second season finale aired, the anime had nearly caught up to the anime. As a result, the wait for Golden Kamuy Season 5 may be shortened.
More: One Piece Chapter 1061 Spoiler, Release Date and One Piece Chapter 1060 Recap!
---
The Golden Kamuy manga was originally planned to be a historical hunting story
Golden Kamuy is an epic action anime, but it isn't always a tale of good versus evil. The intriguing characters each have their own competing motivations for their actions, and the plot never fails to keep audiences guessing what will happen next.
Crazy comedy, history, Ainu culture moments, and the occasional foray into Food Wars! balance out the intensity. The catchphrase is "a Western where you never know what you'll get," and it could be argued that it's a Tarantino-style film in the form of an anime.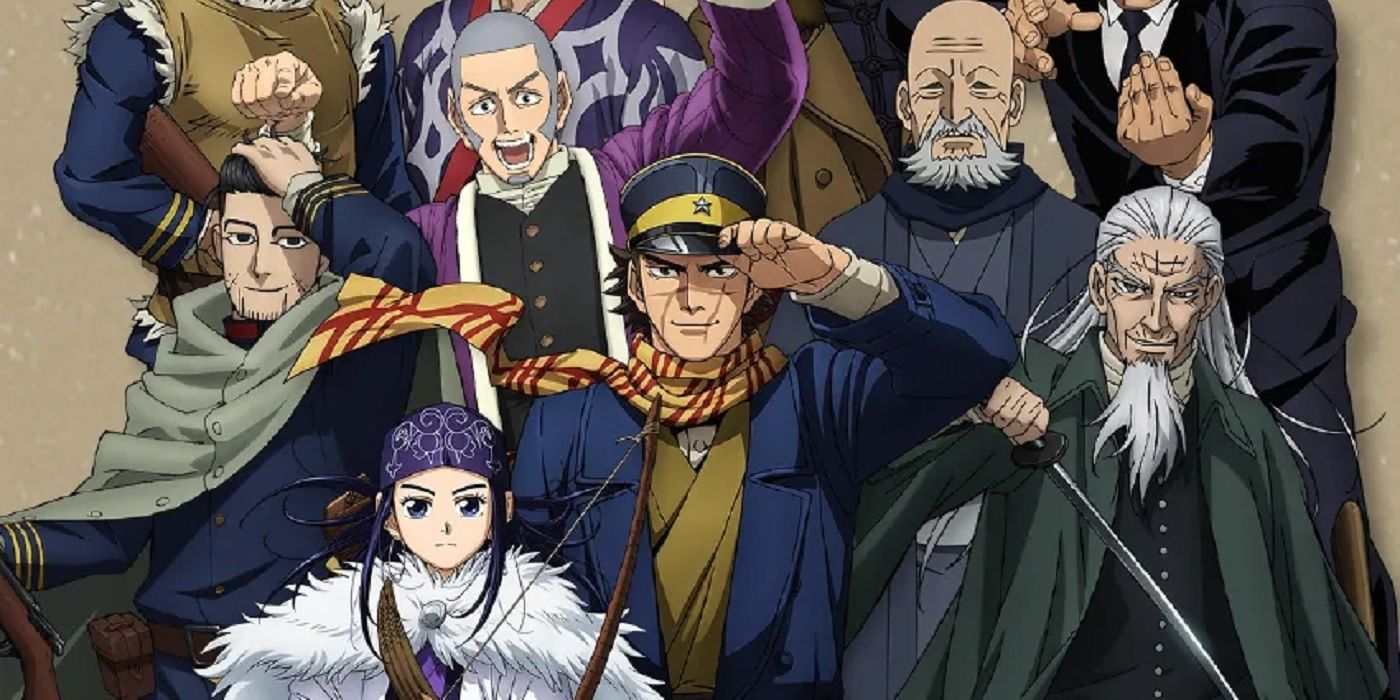 The anime series' plot is based on Satoru Noda's Golden Kamuy manga. The original idea was to create a Food Wars!-style hunting manga featuring a soldier returning from the Russo-Japanese War to the Hokkaido region.
Surprisingly, Noda dislikes reading cooking manga. But, as a creator, he takes his art seriously, so he went to great lengths to ensure the cooking scenes were done correctly.
Check Also: Mayor of Kingstown Season 2 Release Date, Recap, and is It Renewed or Canceled?
According to interviews, Sugimoto Saichi is named after Noda's great-grandfather, who served in the war as a tondenhei (farmer-soldier). However, the character model for Sugimoto was Funasaka Hiroshi, a man who survived a hand grenade blast.
Noda's managing editor introduced him to a novel set in Hokkaido about hunting, and the rest is history.
"I believe that 'hunting' encompasses everything from catching an animal and eating the meat to using the fur and bone to make everyday goods and selling the goods to make money." "As a result, the depiction of food was a natural part of it," he explained.
"However, if it was just about hunting, I'd quickly run out of materials, so I decided to include a variety of other elements."
The clash of Japanese and Ainu cultures is a central theme of the series. Noda had always been fascinated by the Ainu culture, which he had learned about as a child.
While it's a sensitive subject due to the history of persecution and discrimination, Noda believed that if he created an Ainu-themed manga that was "joyful and interesting," it would be popular.
The Ainu people also told Noda during his year of research, "'Don't make Ainu pathetic beings, and draw strong Ainu." I always try to portray characters fairly and carefully in order to portray (the way Ainu people lived) as accurately as possible."
Noda, like many of his characters, is a bit of an outcast. He's tried a variety of foods, including badger brains, which are said to contain hinna-hinna. When the characters react to different foods, they are usually influenced by how Noda reacted.
But it's not just the unusual foods that make this creator stand out. In an interview, Noda stated that his favorite scent is "cat's balls" and that Marilyn Manson is his favorite imaginary creature.
He also claimed that if he had to spend a million yen in a single day, he would get "a million yen penis enlargement surgery." Noda does not consider himself to be evil, but he admits that he is the type of guy who will walk his dog rather than clean up the osoma.
Check Also: Moana 2 Release Date, Trailer, How and Why Should You Watch Moana Online?
---
Golden Kamuy manga ending in 2022 – Story entered climax phase in May 2021
Since August 2014, the manga has been serialized weekly in Shueisha's Weekly Young Jump magazine. As of April 19, 2022, the manga series has reached Volume 29. Golden Kamuy Volume 30 was released on June 17, 2022, and the Golden Kamuy manga ended in Volume 31 on July 19, 2022.
The Golden Kamuy manga series is being translated into English by VIZ Media. As of May 2022, the English manga had reached Volume 26, with Volume 27 set to be released on September 20, 2022.
According to Shueisha's Weekly Young Jump magazine, the manga series created by Satoru Noda will reach its apex with the release of Golden Kamuy Chapter 277: Operation Defend Hanazawa Yuusaku's Virginity in May 2021.
On April 28, 2022, Golden Kamuy Chapter 314 concluded the entire story.
---
Read More: Your Honor Season 2 Release Date, Will There Be a Your Honor Season 2?