Netflix action thriller, in this a mother's instincts collide with a trained assassin's killer instinct. The Mother's premiere date has been made public by the streaming service. On May 12, 2023, the movie with Jennifer Lopez as the lead is scheduled to make its streaming service debut.
In The Mother, Lopez plays an ex-assassin who lives in icy isolation in an effort to forget her past. She gave her daughter away as one of the steps she took to leave her old life in order to ensure her safety and prevent the enemies she had made through her career from tracking her down to get to her.
THE MOTHER starring Jennifer Lopez debuts on Netflix in May 2023. pic.twitter.com/uPpafdMMry

— Film Updates (@FilmUpdates) September 24, 2022
Despite her best efforts, some evil people who are looking for the former professional killer make her daughter their target. Lopez is now required to come out of hiding and use her old skills to defend someone she cares about in order to ensure the safety of her daughter.
Read more: Disney Reveals the Release Date of Star Wars: The Mandalorian Season 3, Also Check the Trailer
A scar-faced antagonist played by Joseph Fiennes and Lucy Paez, who plays Lopez's daughter, also appear in the cast. Omari Hardwick, Paul Raci, and Gael Garca Bernal are also featured in the movie.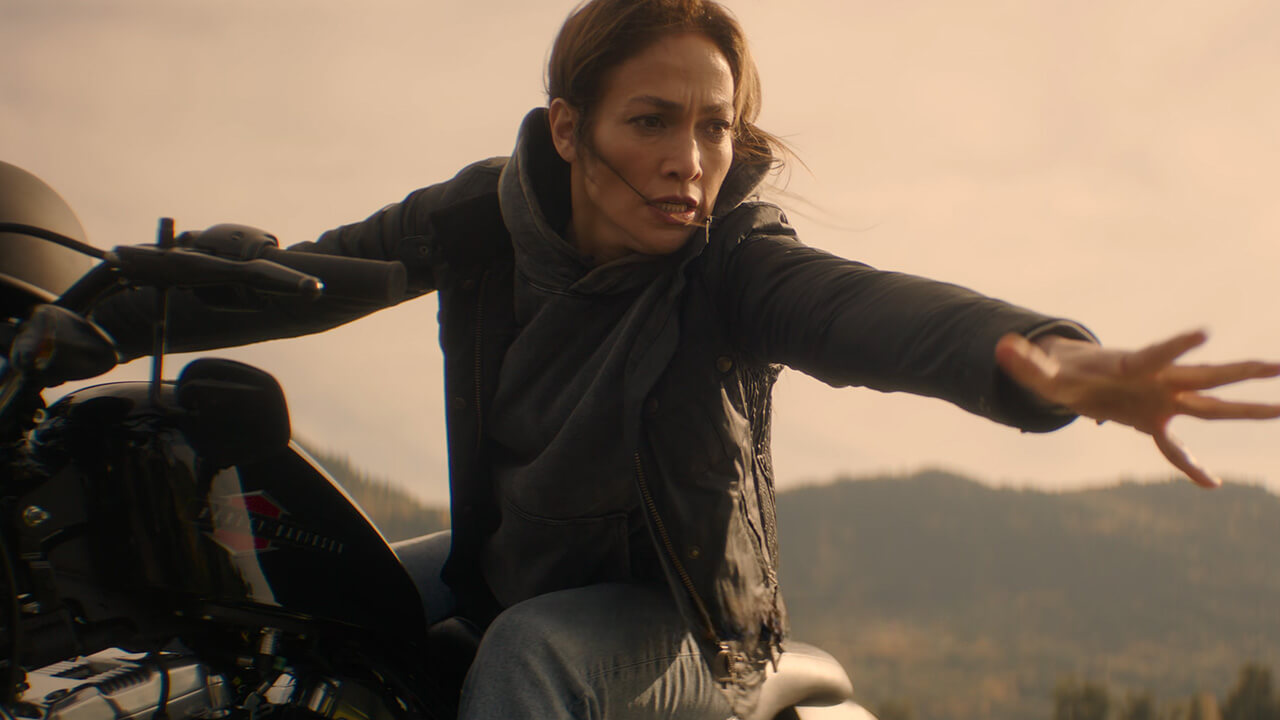 The movie's production got underway in Vancouver in October 2021 after it was first announced in February 2021, but it was suspended because of a COVID outbreak.
On the Spanish island of Gran Canaria, filming resumed a few months later in March 2022, and principal photography was completed not long after.
The Mother is directed by Niki Caro, who also helmed the live-action Mulan movie in 2020.
First Look at Jennifer Lopez in 'The Mother' pic.twitter.com/hN6pON4otM

— Film Updates (@FilmUpdates) February 3, 2022
Misha Green, who is writing her first feature film after writing for Sons of Anarchy and Lovecraft Country, and Peter Craig, who wrote 2022's The Batman with Matt Reeves and has a story credit for Top Gun: Maverick, collaborated on the screenplay.
Lopez, along with Green, Elaine Goldsmith-Thomas, Benny Medina, Roy Lee, Marc Evans, and Miri Yoon, is not only a producer on the movie but also one of its stars.
Also read: Check Out the Bridgerton Season 3 First Look on Netflix!
Molly Allen is the executive producer. On May 12, The Mother will make its Netflix debut. You can view the forthcoming movie's official trailer and read its official synopsis by scrolling down to the section below.
A deadly female assassin comes out of hiding to protect the daughter that she gave up years before, while on the run from dangerous men.
Final Words
For more information Visit our website to find out about a wide range of reality shows that are coming up or that are already on. Through our website, you can find out about a lot of other TV shows and online series.