Fans of One Piece are eagerly awaiting the official release of Chapter 1061. As early leaks for One Piece chapter 1061 have arrived, here's everything you need to know about the upcoming manga chapter.
The Wano Country arc has finally concluded after a four-year hiatus, with Luffy bidding farewell to Momonosuke and others. Law, Kid, and Luffy have all sailed onto a new island, but it's unclear where they're going. The final saga of One Piece has begun, and Eiichiro Oda is ready to unleash the mysteries and plot twists that fans have been anticipating for so long.
The previous chapter of One Piece introduced some mysterious characters from the series, including Im-Sama, who made his long-awaited return. Furthermore, Sabo was seen discussing the Empty Throne at the Lulusia Kingdom, but the entire Kingdom was soon destroyed. Strawhats ran into an old rival on their journey, and it was none other than Jewelry Bonney. Early spoilers from One Piece chapter 1061 have also arrived, revealing the identity of marine scientist Vegapunk.
You May Like: 
---
One Piece Chapter 1060 Recap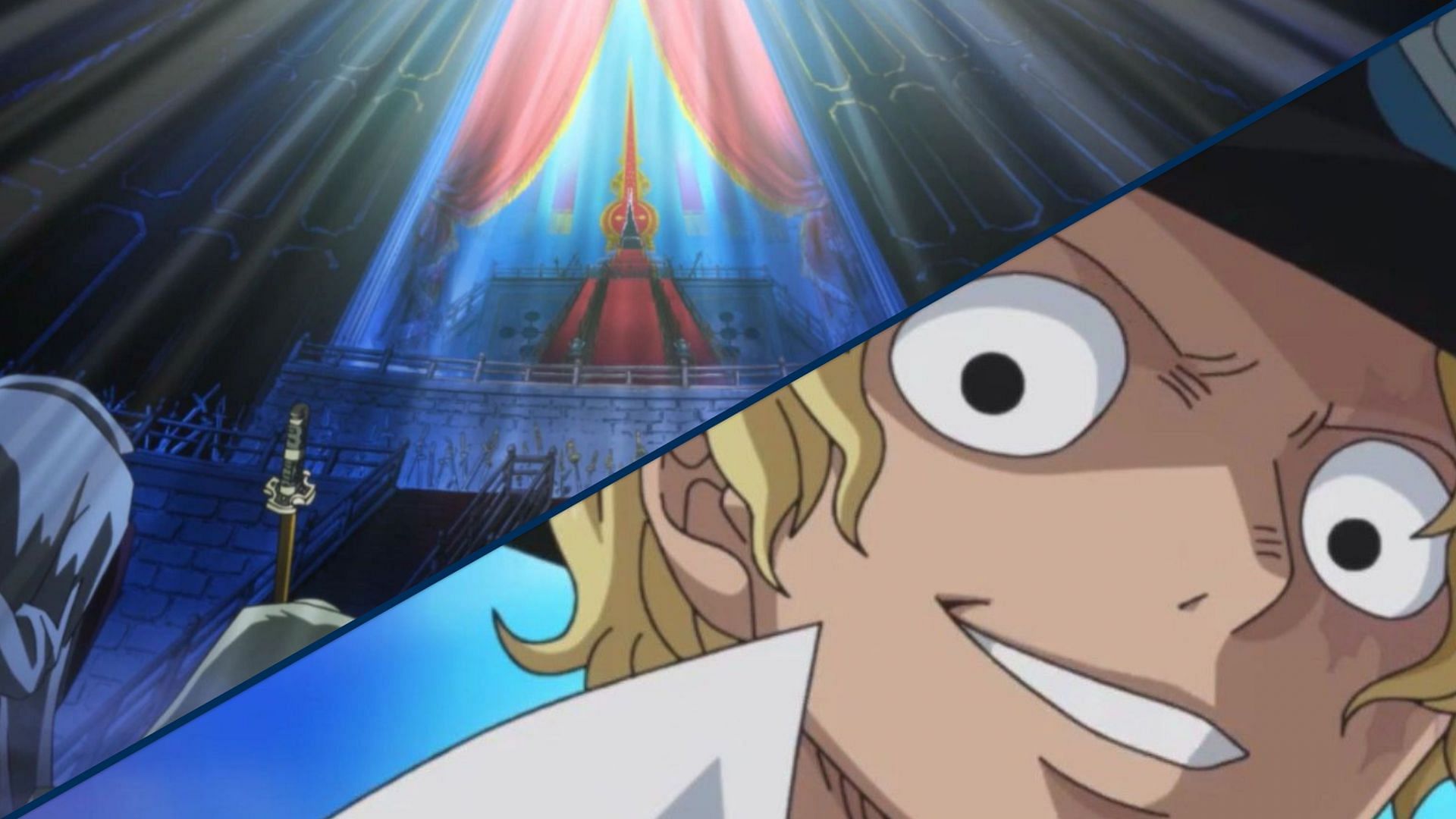 The Straw Hat Pirates learn about Sabo's recent events at the recent Levely, and despite mixed reactions on what the crew should do to help Vivi, Zoro states that they should not worry about it because Vivi is not currently in danger, as Luffy reveals his true dream to his crewmates. Meanwhile, Sabo tells the Revolutionary Army that he did not murder Cobra.
In response, the Five Elders order the Marines to cut off intercepting the transmission, and I'm using a mysterious weapon to annihilate where Sabo is hiding at the Lulusia Kingdom. The Marines who heard the transmission are instructed by the Five Elders to act as if the Lulusia Kingdom never existed.
Several days later, during a snowstorm, the Straw Hats come across a waterspout, and when they realize there is someone inside, Zoro cuts it open, and that person, a little girl, lands on the ship, unaware that the "girl" is actually Jewelry Bonney.
---
One Piece Chapter 1061 Spoiler and Explain
According to early leaks, One Piece chapter 1061 is titled "Egg Head, the Island of the Future," and it begins with Strawhats sailing towards the mysterious scientist Vegapunk's Egghead island. A marine base near the island is home to a swarm of Punk Hazard kids, Tashigi, and some SWORD members.
#ONEPIECE1061
CHAPTER 1061 FIRST SPOILERS ! pic.twitter.com/Pd9iPkJBip

— OROJAPAN (@Orojapan1) September 20, 2022
The action shifts to Helmeppo, who wishes to borrow Seraphims from Vegapunk in order to save Koby. Luffy, Jinbe, Chopper, and Bonney have been separated from the rest of the crew. A girl appears at the end of the chapter, claiming to be Vegapunk. Next week is a holiday.
---
One Piece Chapter 1061 Release Date and Where to Watch
Chapter 1061 of One Piece is scheduled for release on September 25. The release date may vary for international readers due to time zone differences, but it will be either the day before or the day after the initial release.
The chapter will be accessible for free reading on Viz Media and Manga Plus. This manga is also available through a $1.99/month subscription to Shonen Jump. Therefore, if you have caught up with the manga, you can read it there, along with several other series.
How excited are you for the upcoming One Piece manga chapter? Feel free to leave a comment and tell us what you think about the One Piece Chapter 1061 spoilers, and don't forget to share this article with your otaku pals.
Read More: