In the second season's tenth episode, "Ring and Girlfriend," Kazuya and Ruka enjoy a passionate kiss. Meanwhile, as soon as Kazuya's grandmother has the opportunity, she presents Mizuhara with a wedding ring that has been in the Kinoshita family for two generations. However, Kazuya does not wish to cause Mizuhara and Ruka any further problems, so he chooses to end his relationship with Mizuhara in front of his family. Here is information on the conclusion of 'Rent a Girlfriend' or 'Kanojo, Okarishimasu' season 2 episode 10. SPOILERS AHEAD!!!
Rent a Girlfriend Season 2 Recap
While Mizuhara and her grandma Nagomi are conversing at the dinner table, Ruka takes Kazuya by the toilet door and begins passionately kissing him. Despite the fact that Kazuya manages to briefly free himself and ask Ruka what is wrong with her, Ruka is able to re-approach him. They continue to kiss for a considerable amount of time until they hear their grandma Nagomi calling their names. As they return to the dinner table, they both experience awkwardness.
However, Nagomi's grandma surprises everyone when she attempts to give Mizuhara her ring. Kazuya understands that his silence on the topic for a very long time is now causing Ruka and Mizuhara unwarranted trouble. Before he could notify his family that he is ending his relationship with Mizuhara, his rental girlfriend receives a phone call from the hospital. Everyone (save for Ruka) hurries to the hospital upon learning that grandmother Sayuri has passed out.
Read Also: DOTA Dragon's Blood season 3 ending Explained: What was the shopkeeper scene all about?
When they eventually arrive, though, they are startled to see her sitting straight and eating her food. While grandmother Sayuri and Nagomi play around, Mizuhara receives a call from the doctor to address an urgent matter. She discovers that her grandma is not in good health and is running out of time. When Mizuhara and Kazuya are leaving the hospital, Mizuhara informs Kazuya of what the doctor told her.
Why does Mizuhara prevent Kazuya from telling her grandmother the truth about their relationship at the end of Season 2 of Rent a Girlfriend?
Kazuya informs Mizuhara, upon learning what the doctor has revealed, that her grandmother's impending death is all the more reason for him to tell her the truth. Mizuhara stops him as he approaches grandma Sayuri's hospital room, arguing that it would be inappropriate to tell her something so unexpected while she is ill because she has grown an affection for him.
More: Trying Season 3 Ending Explained and Spoiler: Everything Need To Know!
In addition, Mizuhara's grandma Sayuri believes that Mizuhara has met someone who will be there for her when she is gone. Therefore, despite the fact that she has been dealing with several health concerns for quite some time, she is at peace. Therefore, Mizuhara advises Kazuya that it would be in everyone's best interest if their relationship with Sayuri's grandma was kept secret.
Does Kazuya's Grandmother Give the Ring to Mizuhara?
Mizuhara is instructed to steal the ring from Kazuya's grandmother once they have exited the hospital and Kazuya has called a cab. While she gently rejects her once again, Kazuya's grandma disregards her and states that she knows her grandmother is in poor health. Even though she made a fantastic job of seeming to be fine, Kazuya's grandma could tell by glancing at her face that grandmother Sayuri was not doing well.
Know More: Final Scene of Beast: The Ending Explained
Mizuhara's grandma Nagomi informs her that she wants her to have the ring since she is single. Kazuya's grandma goes so far as to imply that Mizuhara can sell the ring if she so chooses in the event of an emergency. Therefore, Kazuya's grandmother finally gives Mizuhara the ring, despite Mizuhara's initial refusal.
Is Ruka happy with Kazuya hiding the truth about his relationship with Mizuhara away from his family?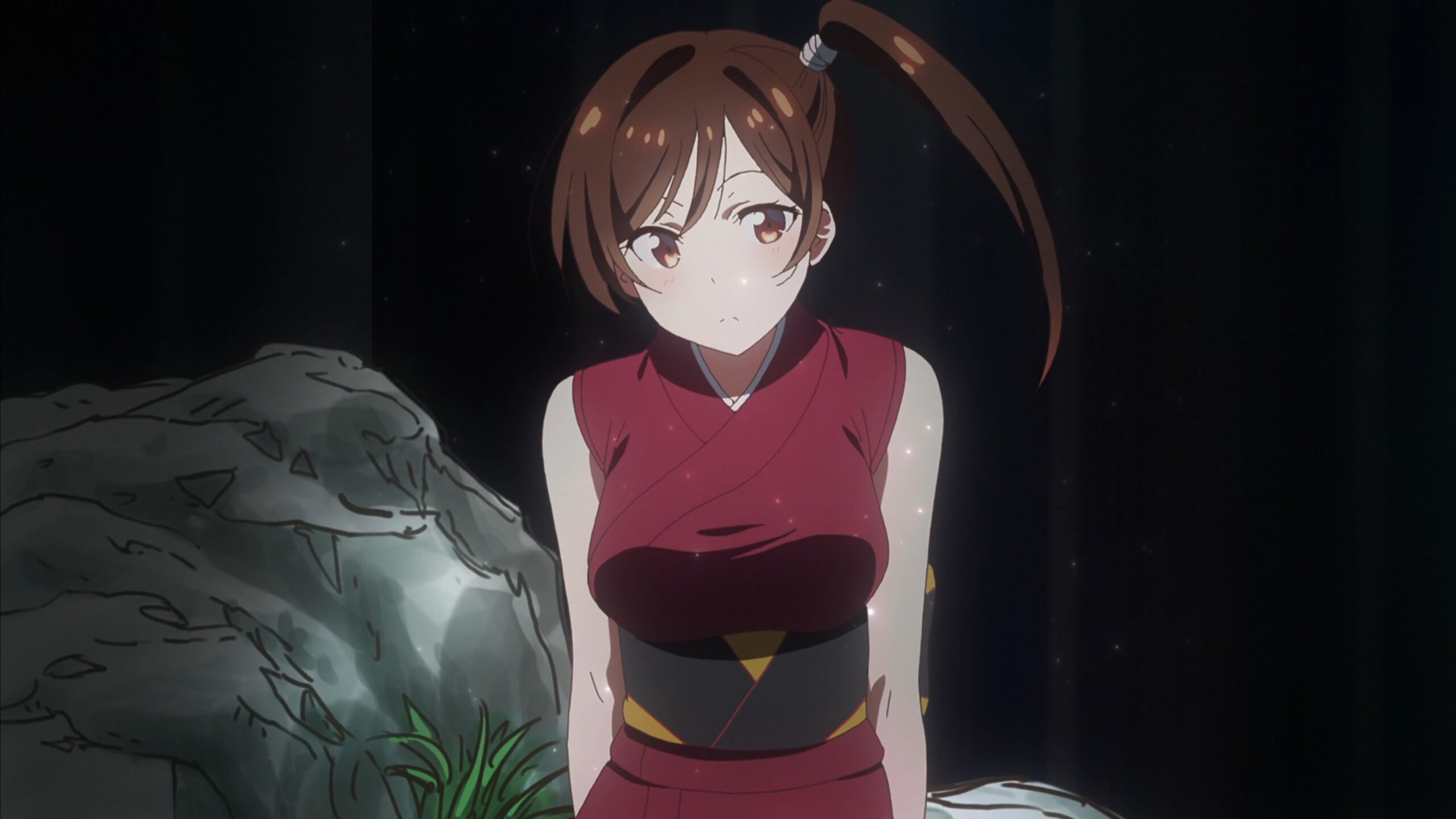 Ruka and Kazuya have a lunch date at a restaurant where they share delectable desserts the day after their dramatic night out. Ruka views this as a chance to inquire with his partner about the state of his grandma Sayuri. While Kazuya apologizes for sending her home alone, Ruka instantly argues that it was acceptable due to the complexity of the issue.
Ruka then inquires about Mizuhara, leaving Kazuya with the impression that his girlfriend is a really nice person who is able to set aside her personal issues in order to see the bigger picture. Ruka continues by assuring Kazuya that she is fine with his not telling his family the truth about Mizuhara because the circumstances do not permit it. Additionally, she commended him for his efforts the night before.
Check Also: Honk for Jesus Ending Explained and Spoilers: What caused Lee-Curtis Childs to lose his followers?