Your Honor Season 2 Release Date: Bryan Cranston's most iconic role as Breaking Bad's Walter White saw him play a respectable figure who was driven to illegal behavior to help his family – and his character in the crime drama Your Honor followed a similar path.
Cranston's judge Michael Desiato went to great lengths to protect his son after he was involved in a hit-and-run incident in the first season of the drama, which is based on the Israeli show Kvodo, and it's now back for a second season.
It's all connected. 🕸️ #YourHonor returns January 13 on SHOWTIME. pic.twitter.com/KffZd9f7Ot

— SHOWTIME (@Showtime) December 26, 2022
Read on to find out everything you need to know about the show before it returns, including which cast members are returning and some intriguing plot details.
Read more: True Spirit will come out on Netflix in February 2023
Your Honor Season 2 Release Date
Despite being billed as a limited series at first, the drama was renewed for a second season in August 2021, with it later revealed that this would also be the show's final season.
The first episode of the second season was originally scheduled to premiere on Showtime on Sunday, December 11th, 2022 at 9 pm Eastern Time, with the entire season to be made available on the channel's streaming service two days earlier.
However, it was announced in October that the series premiere date would be pushed back to Sunday 15th January 2023, and the streaming date would be pushed back to Friday 13th January 2023, with Showtime claiming that it would be better for the show to be enjoyed weekly without the interruption of the Christmas holidays.
Your Honor Season 2 Plot: What to Expect?
The first season followed Judge Michael Desiato as he was put in a position where he had to make a series of increasingly difficult decisions, demonstrating just how far an honorable person would go to save the life of his son.
You'll be holding your breath for the next 1 minute and 12 seconds. #YourHonor returns to SHOWTIME on January 13. pic.twitter.com/JsrZPoBYNb

— SHOWTIME (@Showtime) November 16, 2022
The episode came to a close with his son Adam being shot by accident, leaving viewers to speculate about what might take place in the subsequent season.
The following is an excerpt from the synopsis that was provided by Showtime: "In the second and final season of the drama series, Carlo Baxter seeks to follow in his late father's footsteps by becoming the leader of the Desire Gang. Meanwhile, Big Mo (seeks to expand with the assistance of Little Mo."
Also read: Your Place or Mine: The Netflix Series Will Come in February 2023
Your Honor Season 2 Cast: Who Will Appear?
Even if Bryan Cranston isn't in a TV show, it's pretty much a must-see if he is, and the rest of the cast in Your Honor is probably up for best ensemble on TV. Hope Davis, Michael Stuhlbarg, Isiah Whitlock Jr., Amy Landecker, Margo Martindale, and others will all be back for season 2 of Your Honor. Rosie Perez and Mark Margolis will join the cast for the second season.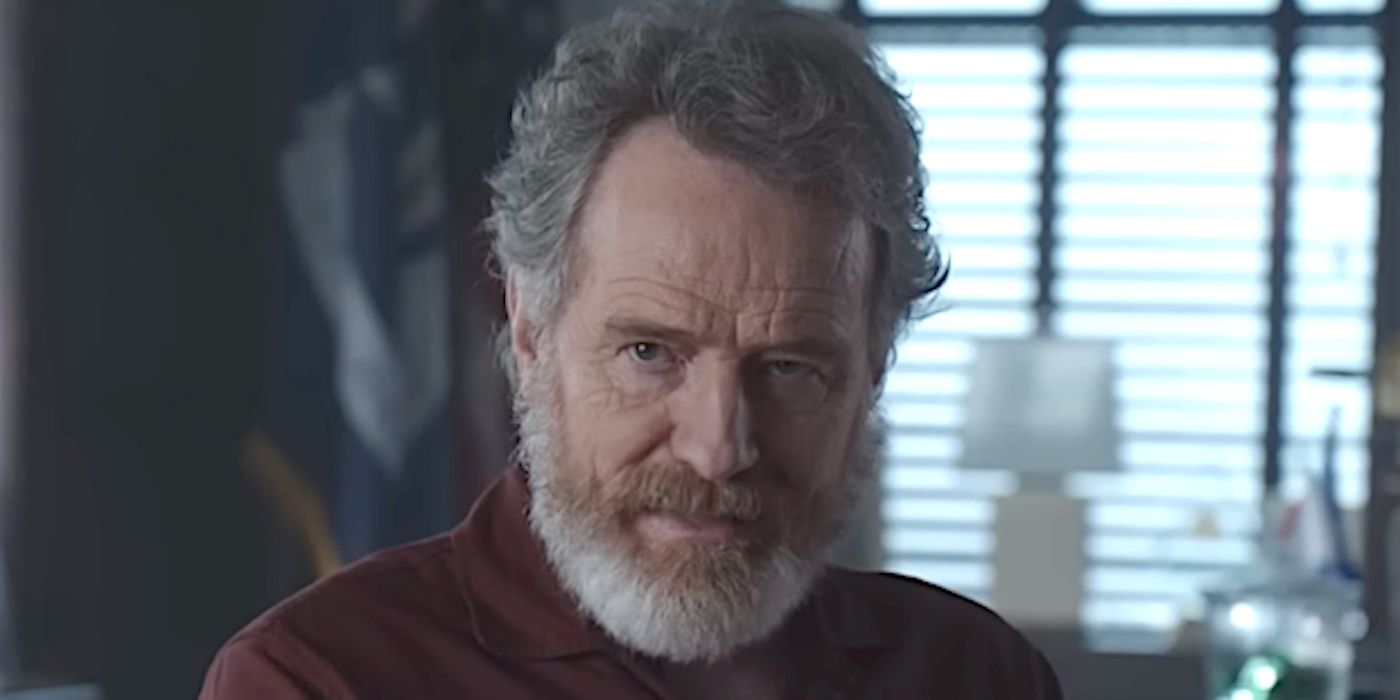 Here's who plays who in season 2 of Your Honor:
Breaking Bad's Bryan Cranston as Michael's Designator
Hope Davis as Gina Baxter in the show Succession
Dopesick star Michael Stuhlbarg as Jimmy Baxter
(Da 5 Bloods) Isiah Whitlock Jr. as Charlie Figaro
Benjamin Flores Jr. (Fear Street) as Eugene Jones
Amy Landecker (Transparent) as Detective Nancy Costello
Keith Machekanyanga, who played Little Mo in "Dear White People,"
Andrene Ward-Hammond as Big Mo (61st Street)
Lilli Kay (Yellowstone) as Fia Baxter and Margo Martindale (The Americans) as Elizabeth
Tony Curran, from "The Calling," as Frankie
Carlo Baxter was played by Jimi Stanton (Greyhound).
Gavin "Chief" Meredith played Chris, and Kelvin "Rap Sh!t" Witherspoon played Russell.
Better Call Saul's Mark Margolis plays Carmine Conti.
Rosie Perez, who played Olivia Delmont in "The Flight Attendant,"
Your Honor Season 2 Trailer
Get ready for the second season of Your Honor by watching the official trailer and a teaser trailer for the show below:
Where to Watch Your Honor Season 2?
Want to watch Your Honor again before the next season starts? The first season of Your Honor is available to stream for Paramount Plus subscribers (US subscribers need to sign up for the Paramount Plus with Showtime bundle), or you can watch it for free on The Roku Channel, but you'll have to watch ads.
😭🤕🤯😳🥺😧😣😓

I just finished Season 1 of Your Honor and these emojis represent my emotions right now.

Glad Season 2 starts next week. I need to know. #SHOWTIME #YourHonor pic.twitter.com/MVbNC85In5

— Dylan (@Animus_X13) January 6, 2023
To watch Your Honor season 2, you'll need a subscription to Paramount Plus, the Showtime app, or the traditional Showtime cable channel. Showtime is an option on traditional cable subscriptions, select streaming services, and live TV streaming services like FuboTV, Hulu with Live TV, Sling TV, and YouTube TV.
Final Words
For more information Visit our website to find out about a wide range of reality shows that are coming up or that are already on. Through our website, you can find out about a lot of other TV shows and online series.
If you share this article, it will motivate us to create more engaging content for you. And if you have any questions or comments Let us know in the comments, section. Then do let us know in the comments section below. We enjoy reading your feedback & will provide you with a complete response. Thanks.