Ant-Man 3 will be released in February 2023 to begin Phase 5 of the Marvel Cinematic Universe, and the first trailer has already been released to pump up the threequel.
Marvel released the teaser in October 2022, following private screenings at Comic-Con and the D23 Expo. It gave us our first thorough glimpse at the MCU's next Big Bad, Kang, as well as the next Quantum Realm adventures.
Evangeline Lilly has great hopes for the third film, titled Ant-Man and The Wasp: Quantumania. "I was very excited about the writing [by Jeff Loveness]," she exclaimed. "I genuinely believe it has the potential to be the best one we've done so far."
During the national college football championship game on Monday, Jan 9th.
.#McuNation #AntMan3 pic.twitter.com/Dsi5d652yZ

— MCU NATION (@mcunation) January 2, 2023
With such high expectations, here's all we know about Ant-Man 3 thus far.
Ant-man 3 Release Date: When Will It Be Released?
Ant-Man and The Wasp: Quantumania will be released in theatres on February 17, 2023, unless an unexpected last-minute delay occurs.
That was its original release date before it was put back to July 2023, only to be shifted back to its original release date when it swapped places with The Marvels. Filming took place from July to November 2021, and Lilly claimed to Digital Spy that it was the most difficult shoot ever owing to all of the constraints.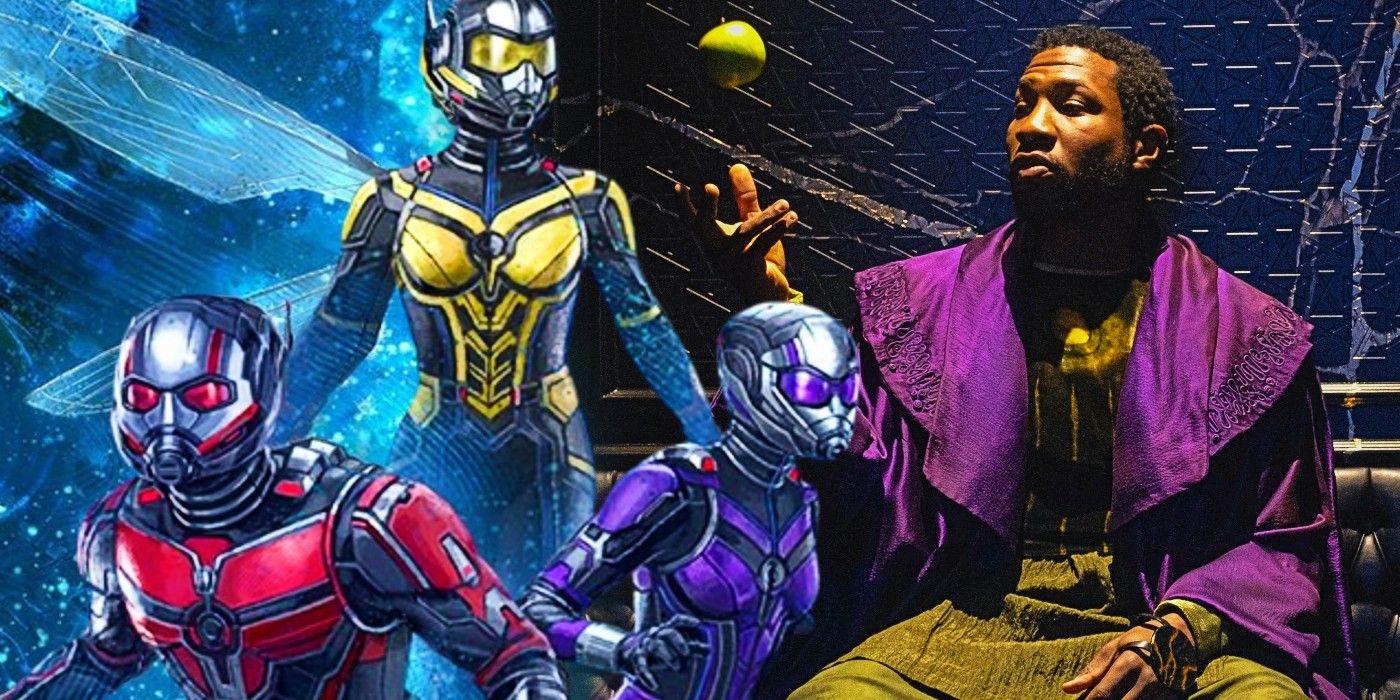 "There were just circumstances and logistics and the status of the globe – you know, everything made the shoot the most difficult of any that we've done thus far," she recounted.
Ant-man 3 Cast: Who's Coming Back for Season 3?
Obviously, Paul Rudd and Evangeline Lilly are reprising their roles as Scott Lang/Ant-Man and Hope van Dyne/The Wasp, respectively. In addition, Michael Douglas and Michelle Pfeiffer will reprise their roles as Hank Pym and Janet van Dyne, respectively.
starring Michelle Pfeiffer in Ant-Man and the Wasp quantumania MARVEL STUDIOS. Scott's daughter Cassie Lang is also returning, but not as portrayed by Emma Fuhrmann in Avengers: Endgame. Kathryn Newton, star of Big Little Lies and The Society, will assume the character of Cassie Lang in the third film.
best 2023 marvel movie? i think it's gonna be Ant Man 3 bc Kang will be a good villain pic.twitter.com/pNM5koxW9H

— lilslug (@littleslugger01) December 27, 2022
Newton appeared to indicate that the MCU's version of Cassie will have a superheroic future. Comic book fans are aware that Cassie becomes a superhero in the shape of Stature, and Newton appeared to confirm that the MCU's version of Cassie will also have a superheroic future. She teased, "I'll do my best to be the greatest superhero of all time."
After the news was announced in December 2020, Fuhrmann praised fans for their "warm words" despite her Endgame character being recast in the third Ant-Man film.
Newton will not be the only new cast member, as it has also been announced that Lovecraft Country's Jonathan Majors will play Kang the Conqueror, after his involvement was first rumored in September 2020 and is now confirmed as The Multiverse Saga's main antagonist.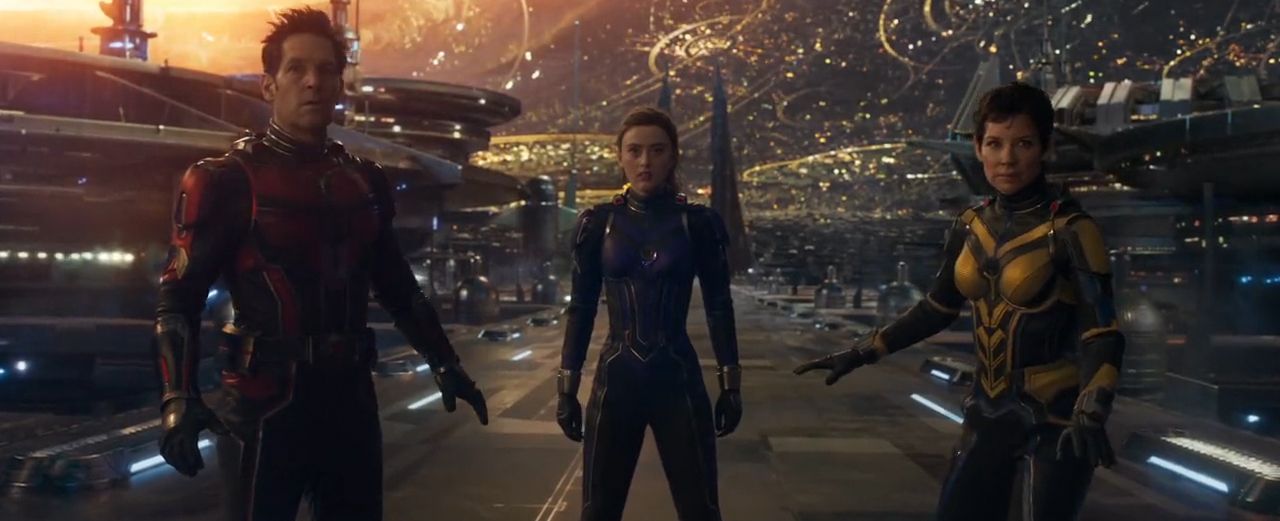 Peyton Reed's statement that Kang's presence has a "deep influence on the MCU" is not unexpected, given that Kang will play a big role in the Avengers double-feature that concludes Phase 6.
Bill Murray is another newbie, but all we know about his character is that he is a villain. Speaking of villains, the special Comic-Con video confirmed that MODOK will appear in the upcoming film, but he was absent from the internet trailer.
The first OFFICIAL trailer for ANT-MAN AND THE WASP #QUANTUMANIA!

— Ant-Man News 🐜 (@AntManNews) October 24, 2022
Randall Park, who reprised his role as Agent Jimmy Woo in WandaVision, will return in the threequel, as confirmed by a D23 Expo video that, once again, differed somewhat from the internet version.
Corey Stoll could reprise his role as Darren Cross, alias Yellowjacket, despite his ostensible demise in the first film. In May 2021, Lilly shared a photograph of the script with Stoll's name, along with confirmed cast members.
Only 50 DAYS remain until Ant-Man and The Wasp #Quantumania arrives in theaters! pic.twitter.com/fAYwGyNcIk

— Ant-Man News 🐜 (@AntManNews) December 29, 2022
As he was photographed in London with Rudd in August 2021, Marvel fans believe that Schitt's Creek actor Dan Levy has also joined the MCU. Levy appeared to rule out a cameo appearance, but he would later say…
William Jackson Harper, star of A Good Place, has joined the cast of the threequel, although we do not know what role he will play.
What is Ant-man 3 About?
Marvel released the first synopsis for Ant-Man and The Wasp: Quantumania after the Comic-Con panel.
It adds, "Superhero teammates Scott Lang and Hope Van Dyne will resume their exploits as Ant-Man and The Wasp."
Together with Hope's parents Hank Pym and Janet Van Dyne, the family finds itself exploring the Quantum Realm, interacting with strange new animals, and beginning on a journey that will test them beyond their preconceived limitations.
Wishing everyone a very Merry Christmas and Happy Holidays from Ant-Man News ❤️💛

(just don't open Kang's present, we don't trust him…) pic.twitter.com/ftTmqKqCs2

— Ant-Man News 🐜 (@AntManNews) December 25, 2022
Chronopolis, the metropolis he rules over in the comics, was sighted in the Quantum Realm, which is where we find Kang in the trailer. This was an Easter egg pointing to Kang's presence in Ant-Man and The Wasp.
As previously said, Cassie Lang appears to have a larger role in the sequel, and it's possible that we'll witness how she became Stature, one of the Young Avengers' original members.
We don't know much else about the third film, other than the fact that Scott and Hope will reprise their roles as co-leads, like in the second film.
Reed added, "They are a partnership, and she is a vital part of it." The fact that we were the first Marvel film to feature a female hero in the title was a really satisfying accomplishment.
Perhaps we will finally learn what happened to the lost Pym Particles from the first film as well as Ghost after the events of the second film.
Final Words
For more information Visit our website to find out about a wide range of reality shows that are coming up or that are already on. Through our website, you can find out about a lot of other TV shows and online series.
If you share this article, it will motivate us to create more engaging content for you. And if you have any questions or comments Let us know in the comments, section. Then do let us know in the comments section below. We enjoy reading your feedback & will provide you with a complete response. Thanks.