Thore confirms her continued relationship with the Frenchman in a new clip from the upcoming season.
Thore is seen discussing her love life with ex-boyfriend Lennie Alehat in the clip, which is from an upcoming episode of My Big Fat Fabulous Life. Alehat will appear in the upcoming season, as Thore has hired him to assist her in filming her online fitness videos.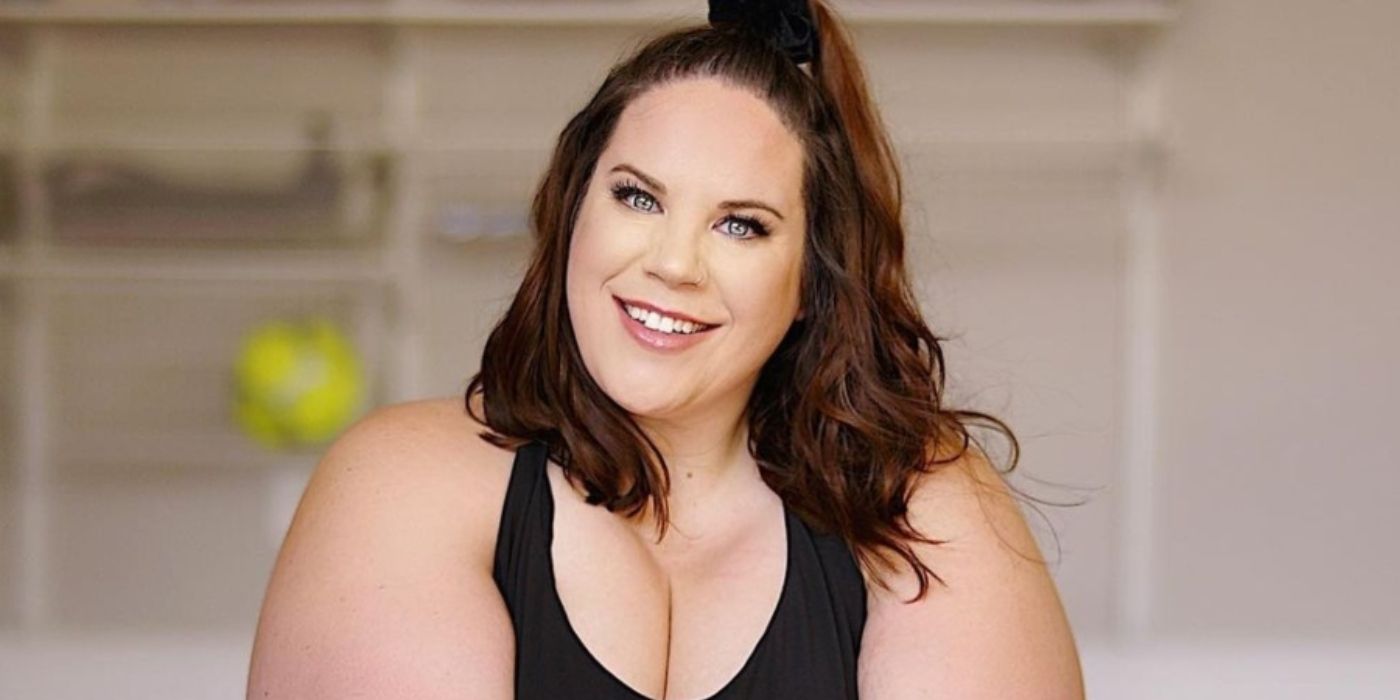 During the clip, Thore and Alehat discuss working together as ex-partners. Thore says at one point: "I just want to make it clear that our relationship is not abnormal. It's not inappropriate in any way." "Fortunately, my boyfriend is not jealous or concerned about you," she continues, confirming that she is still in the relationship.
Know More: Tomb Raider Sequel: Alicia Vikander Has Some News to Share Regarding the Upcoming "Tomb Raider" Sequel Film
Thore and Alehat would be working together, according to the Season 10 trailer released by TLC. Thore insists in the video that they will keep their relationship strictly professional, despite her friends' reservations.
"Some may believe that holding on to an ex is a dangerous path. I might fall on my face, but I'm not going to fall for Lennie "she claims
Thore is seen dealing with the aftermath of her mother Babs' stroke in the My Big Fat Fabulous Life trailer.
The stroke was confirmed earlier this year, but it appears that COVID-19 has complicated Babs' health. "After Babs suffers a stroke, the family discovers that Babs, Glenn, and Hunter have COVID-19; without her family to lean on,
Check Also: Iman Vellani News: Ms. Marvel Star Iman Vellani Debates Fan Theories on Burner Reddit Accounts
Whitney's friends rally together as she attempts to stay strong through a trying time," according to the official synopsis for Season 10's first episode.
View this post on Instagram
"After suffering a stroke, COVID-19, and an infection, the Thores are amazed to see Babs make a miraculous recovery; everyone anxiously hopes it will be enough to get her approved for rehabilitation; Whitney is not prepared to give up without a fight," according to the synopsis of the following episode.
Is Whitney still in a relationship with 'the Frenchman'? In 2022, what do we know about their relationship?
Is Whitney Way Thore dating the Frenchman when My Big Fat Fabulous Life Season 10 premieres in August 2022?
Whitney was still dating him in February 2022, but she has remained silent about their relationship in recent months. This could be due to her boyfriend's desire for a more private life.
View this post on Instagram
Check Also: Hilaria Baldwin News: Hilaria Baldwin Stuns Fans With Her Yoga in Pregrancy
On the other hand, she stated on Aug. 9 that she hasn't been posting as much on social media because she is assisting her mother in her recovery from a stroke
. Whitney wrote on Instagram, "I know I've been more quiet than usual on social media for the last six months." "We've all been concentrating on making my mother as comfortable as possible."
Read More:  A Look Back at Jennifer Coolidge's Past Relationships: Who is Her Current Boyfriend?