Midway through UFC Vegas 65's "Prelims" undercard on ESPN+, rumors began to surface that Lewis had been taken to the hospital for an unknown cause. On-site MMA media began speculating about "Black Beast" and his anticipated main event bout against Spivak. Derrick Lewis is currently contracted with the UFC as a heavyweight competitor. He held the heavyweight championship in both Bellator MMA and Legacy FC, where he was a longtime professional.
Lewis has defeated, among others, the current heavyweight champion Francis Ngannou. In addition, he has won 20 of his fights via knockout and is now ranked second in the UFC heavyweight class for men.
Lewis, 37, is coming off of knockout defeats to Tai Tuivasa and Sergei Pavlovich, so this was a crucial chance for the heavyweight knockout king to restore momentum. "Black Beast" would have to return to the Octagon after a little delay. Assuming he recovers from whatever ailment keeps him from leaving this Saturday.
When Will Fixer to Fabulous Season 4 Premiere on HGTV?
---
About Derrick Lewis
In 1985, Lewis was born in New Orleans as the second oldest of seven siblings. Several street battles occurred during his youth. When he was 17 and relocated to Texas, he was involved in an incident that led to probation. He was sentenced to five years in jail for violating the court order, of which he served three and a half. Following his imprisonment, he was drawn to mixed martial arts and began his amateur career, finally signing with the UFC in 2010.
April Davis, Derrick Lewis' long-term partner, is his wife. After an unspecified length of courtship, they wed in 2017. Lewis is notorious for keeping his personal and business lives apart, and for good reason. Consequently, April is relatively unknown. However, the two have been captured on camera together several times, notably in these two videos with TMZ Sports and UFC fight night.
---
What Happened to Derrick Lewis at UFC Fight Night's Main Event?
The forced withdrawal of Derrick Lewis from the main event is a big blow not just to the UFC but also to the fans since a large number of viewers tuned in to watch the hard-hitting fighter in action. Although it will no longer be feasible to witness the 37-year-old participate tonight, the show must go on, and a new main event has been scheduled to replace the heavyweight bout.
Top Ten Hardest Sports : What Are the World's Ten Most Difficult Sports?
Kennedy Nzechukwu will attempt to stretch his winning run to two when he faces Ion Cutelaba in the main event of tonight's brand-new UFC Fight Night. Following the last-minute reshuffling of the program, the light heavyweights have a chance to steal the show with a combined total of 19 knockouts.
---
That Night, What Happened To Derrick Lewis?
Brendan Fitzgerald announced during the UFC Fight Night broadcast, just prior to the sixth round of the preliminary bouts, that Derrick Lewis has withdrawn from his bout with Sergey Spivak due to illness. It is uncertain what Lewis is experiencing physically at the moment, but it is clear that Sergey Spivak will not receive a replacement match and will no longer participate in the evening.
The 27-year-old European battled for his third consecutive victory inside the cage in an endeavor to rocket up the rankings and qualify for the heavyweight title bout. Lewis vs. Spivak has been canceled, therefore UFC Vegas 65 will now feature a light heavyweight bout between Ion Cutelaba and Kennedy Nzechukwu.
---
Is Derrick Lewis hospitalized following the UFC event?
Derrick Lewis was brought to the hospital Saturday evening and subsequently withdrew from his UFC Vegas 65 main event bout against Serghei Spivac due to an illness unrelated to COVID. Midway through UFC Vegas 65's "Prelims" undercard on ESPN+, rumors began to surface that Lewis had been transported to the hospital for an unclear reason.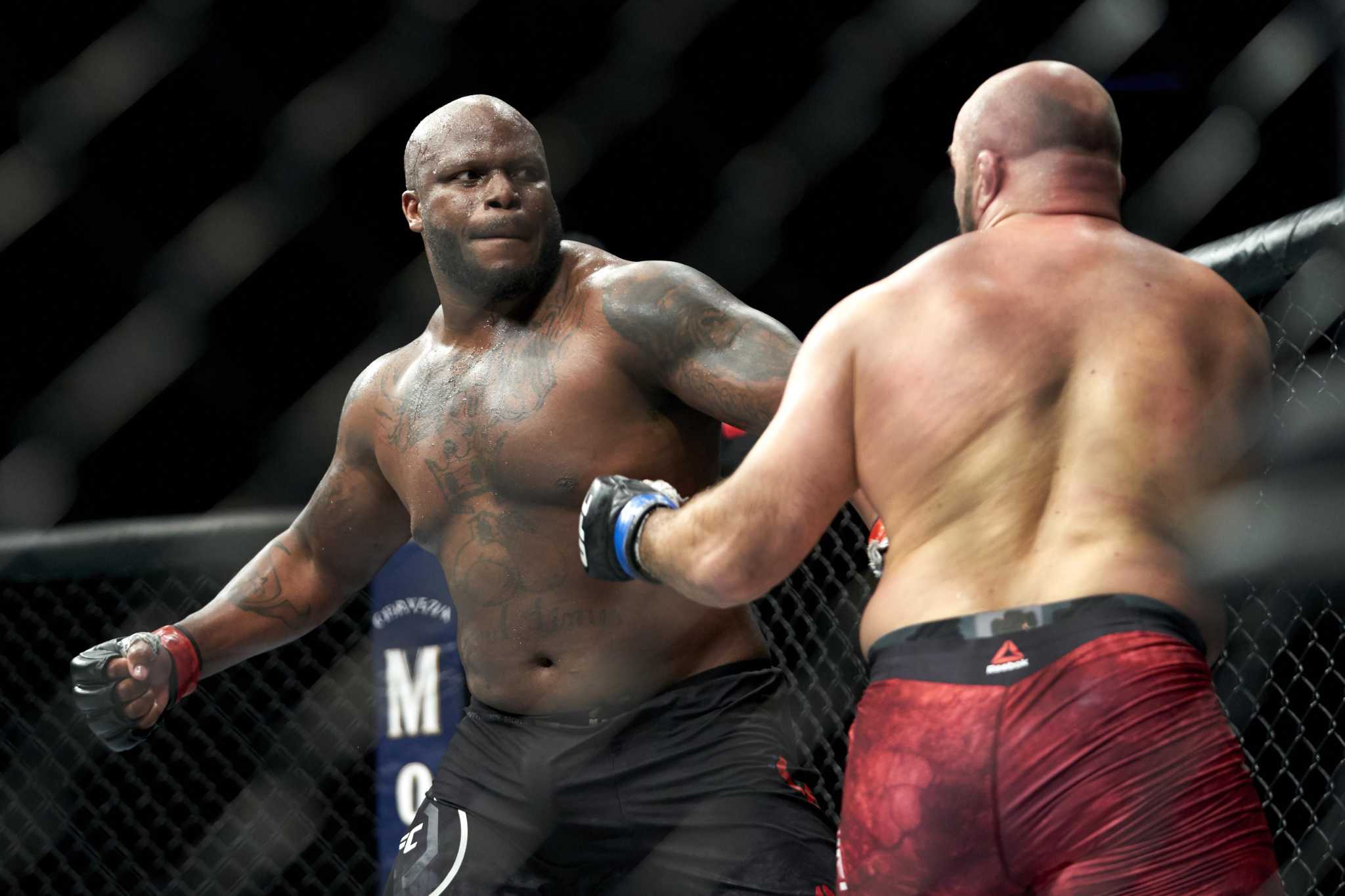 On-site MMA media began to speculate on what would transpire between "Black Beast" and Spivak in their anticipated main event bout. According to several accounts, Lewis eventually returned from the hospital and continued to compete. Unfortunately, UFC officials were forced to cancel the main event, and Lewis was removed from the schedule. The UFC Vegas 65 broadcast crew confirmed the information.
---
Read Also: Gamera: Rebirth – Netflix Anime Rebirth Announced